Deborah Cole Tonbridge & Castle History.
Thu 23rd April 2015 at 12.30 - 14.30
Local historian Dr Deborah Cole will talk to the club about the Tonbridge and the castle history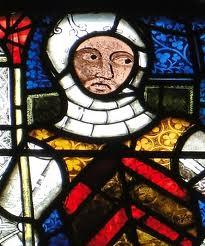 Deborah's talk will be focused on a 13th century manuscript which tells us a great deal about local Tonbridge characters and in particular the lords and knights. The Clare family of Tonbridge Castle were powerful barons involved in the signing of the Magna Carta, in the political decisions and conflicts of that century. Around Tonbridge there were land disputes between the Clares on the one hand, the Archbishop of Canterbury, the King and local tenants on the other. By order of King Edward I, a jury of 24 knights set out from the castle on a long walk (perambulation) around the castle to resolve these disputes. Their route and recommendations are clearly written in the manuscript and tell us much about local administration, the characters involved and the nature of the countryside around Tonbridge. Many of the places walked by the knights still exist in name today!