Flash Bang Lecture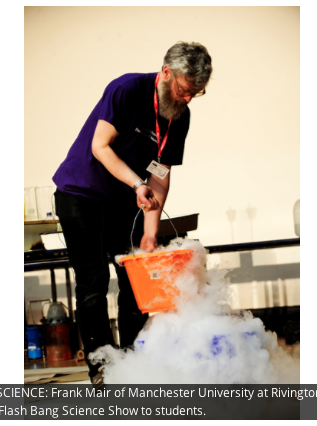 Show related pages
Year Eight students attended the Flash Bang Lecture given by Dr Frank Mair from the Dept of Chemistry, Manchester University.
The three hundred pupils from Rivington and St Josephs High Schools were entertained with a series of spectacular chemical reactions (flashes, bangs, colour changes, rockets etc. to you and me.)
This was a learning experience and Horwich Rotary Club (which sponsored the event) hopes that the students learned that science is both exciting and useful and that some members of the audience will be inspired to pursue a career in this area.