Light of Maasai
Rotary supports the Light of Maasai, an organisation which works in the Rombo region of Kenya.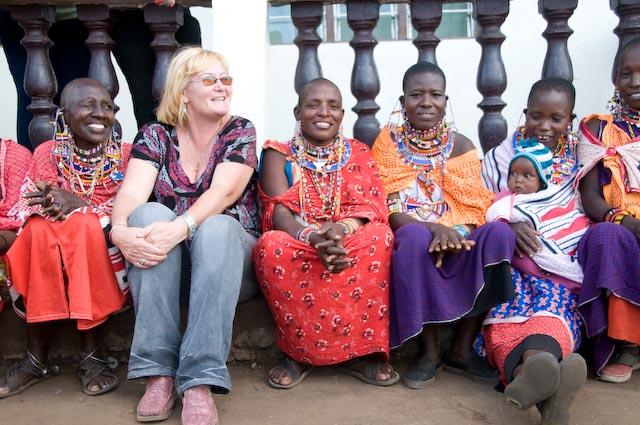 The Light of Maasai works in Kenya with the Maasai people, one of the few remaining tribes in Africa who continue to live by their culture and tradition. They are a proud and peaceful people who think only of their animals and who try to be happy no matter what difficulties they face.
Light of Maasai does not wish to change their way of life but to help ease the hardships they face through programmes aimed at alleviating drought, disease and a lack of clean water, basic education and healthcare.
The Light of Maasai was founded by four people, three Maasai, Joseph Nkanoni Lempira, Elijah Kilempu Joseph and Jonathon Kipanu Ole Nampa and one 'musungu', Elaine Bannon from Ireland. They say "our greatest wish is to see a day in which no woman will have to walk 20kms for water or children more than 4kms to school. Where good healthcare is close at hand. Where girls can attend school and receive a full education and not be removed to be circumcised and married"
A 2 minute video where Elaine explains how they opened a health clinic:
A 2 minute video on the visitors house in Rombo: