Community/ Ostley House Garden Project 2015
Project to construct raised bed and greenhouse for use of resident's at Ostley House Home for the Blind at Barrow in Furness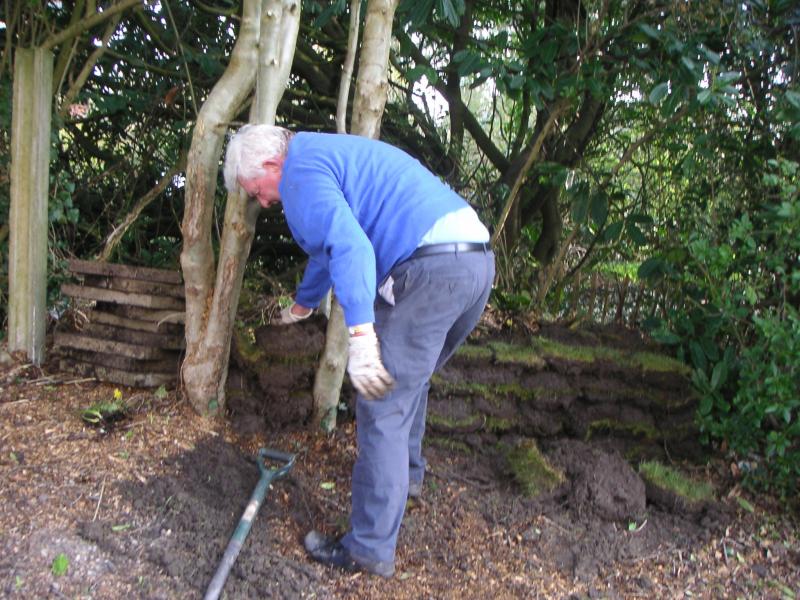 Show related pages
Alan Todd our club treasurer is also the Finacial Director of Barrow & Districts Society for the Blind, as a keen gardner he is always seeking ways to improve the gardens at Ostley House, the Societies Home for the Blind in Barrow in Furness.
In times past we have constructed dwarf walls, installed paving and other landscaping projects. This time, Alan responding to wishes from the residents wants to install a raised bed with wheel chair access and erect a greenhouse adjacent to the raised bed.
The first task was to clear turf and level the site for installing the timber raised bed and laying the paving. What to do with all the turf ? Alan came up with a plan to build a turf wall in an exisitng border...