International providing much needed help around the world
International Service encompasses actions taken to expand Rotary's humanitarian reach around the globe and to promote world understanding and peace.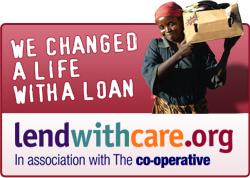 International Projects that reach across the globe
Lendwithcare's mission is to create lasting change in small communities and to put money where it is needed most; 94p in every £1 goes to the programme tackling the underlying causes of poverty, so that people can become self-sufficient.
In December 2013 our Club agreed to put £500 into this programme. In 2016 we applied for a Rotary Grant that enabled us to add another £1,000 more to what we are already doing. Club members have also donated to this activity - to date £287.95
The principle is that small loans are made based on very well vetted business plans in developing economies around the globe; the loans are paid back over a pre-determined period. As the money comes back into our account we reinvest it in new entrepreneurs.
1. Lend With Care (http://www.lendwithcare.org/)
· 12 new loans were made in the past 2 months, with a total value of £270.00:
· Animal & poultry raising = 2 (Palestine, Peru);
· Farming = 4 (Cambodia x2, Ecuador, Malawi);
· Grocery = 4 (Malawi x2, Peru, Rwanda);
· Shop = 2 (Peru, Rwanda).
· All loans were credited both to our Club, and also to the Rotary 1260 District Team, which now has 7 members.
· Current credit is £0.00.
· Totals to date (since Nov. '13):
· Club funds invested =£2,105;
· 330 loans, with a total value of £8,153.38;
· helping 1,663 entrepreneurs;
· with 5,857 family members;
· & creating 1,486 jobs;
· Loans repaid = value of £6,407.05.
· We are currently receiving repayments from 85 entrepreneurs; 241 entrepreneurs have fully repaid their loans; not one has defaulted.


The Guatemala Literacy Project (GLP) is a partnership between Rotary International clubs and the non-profit organisation Cooperative for Education (CoEd). This initiative provides badly-needed textbooks, computerlabs, scholarships, and literacy and training programs to underprivilegedchildren in Guatemala.
The Rotary Club of Baldock decided to support this initiative with a donation of £300 along with 104 other Rotary Clubs around the world. Due to the way that Rotary grants work the £300 becomes £1,050. The result is that the largest grant ever given by the Rotary Foundation (Rotary's OwnCharity) of £320,362 has been achieved.
Projects like this bring much needed literacy skills to children that can ultimately mean that they have the opportunity to be employedand develop a way out of potential poverty.
APOPO is an acronymfrom Dutch which stands for Anti-Persoonsmijnen Ontmijnende ProductOntwikkeling, or in English, Anti-Personnel Landmines Detection ProductDevelopment. https://www.apopo.org/en/
APOPO is an NGO, originally Belgian, whose activities began in Mozambique and Angola.In addition to demining, work has recently extended to tracing TB infections and (wider afield) for tracing illegal drugs. These tasks are carried out using giant African rats ("HeroRATs"),specially trained. Their keen sense of smell is more effective than common artificial sensing devices and (being a readily available local resource) isvery cost-effective
L.A.C.E.S. leveraging sport in the fight against the deadly Ebola virus.Responding to the Ebola crisis changes every day. This requires consistent interaction with community members and more specifically to those in the L.A.C.E.S. network and families. We are continuing the essential components of our program while keeping the children safe, engaged, active, and preparing them for the end of Ebola. We are investing in our children now to avoid the long-term neglect and deficit in development this crisis threatens
Aquabox provides water filters and emergency supplies around the world, giving the gift of life to families and communities. Baldock Rotary Club sent 3 boxes to provide aid in the Philippines

Since 2012 ShelterBox has been a Rotary Project Partner