Wed 28th October 2015 at 7.30 pm - 9.30 pm
We welcomed retired EU interpreters Elisabeth and Terry this evening....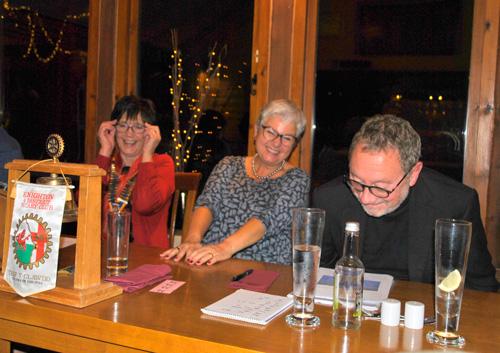 Show related pages
We were pleased to welcome Elisabeth Egelund and Terry Clough to speak about their jobs as interpreters for the EU in Brussels. The stories they told were fascinating and held our interest easily. Great to be always learning!