Looking for a New Opportunity?

Rotary is a worldwide service and networking organisation. Rotary opens opportunities for you to develop your skills, serve in a project as big as our Polio Eradication Project or become involved in the local community, where you could be supporting your local food bank or planting a tree. If you think Rotary could be for you we would love to hear from you soon. More...

---
NEWSFLASH
Wild Polio Virus eliminated in Africa
Thank you to the dedicated Rotary members, health workers, donors, government leaders, and partners, that tirelessly worked to eliminate the wild poliovirus from the African Region.
Learn what this means for the fight to end polio. Learn More ...
---
Laptops for Home Learning - Rotary Southern Wales Project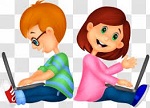 District 1150 YouTube Channel

COVID-19
Distance Aware Project More...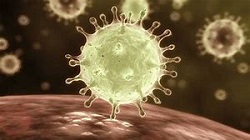 Rotarians can view the latest advice and updates from
Welsh Government Link ...
Rotary GB&I Link ...
District Information including ZOOM (Link ...)
Arrange an online speaker meeting for your club Link ...
Monthly Club Project Award - June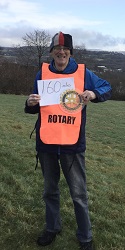 Rotary Club of Blackwood Rtn. David Ellis' 2021 Virtual Challenge Land's End To John O'Groats
During these difficult, socially distanced times, it has been impossible for the Rotary Club of Blackwood to carry out its usual fundraising round for local and wider good causes. With this in mind, Rotarian David Ellis has come up with a great idea to raise funds. More ...
Latest News / Newyddion Diweddaraf
Peacebuilder Clubs: A blossoming Dream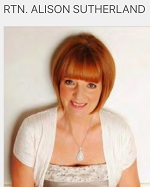 An article written by DG Alison about Peacebuilding Clubs is published in The Wave - A District magazine covering 178 clubs in Tanzania and Uganda. More...
---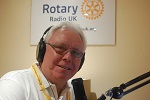 Rotary Radio UK live
---
Multi-District Training Events Goto Events on the left and register
---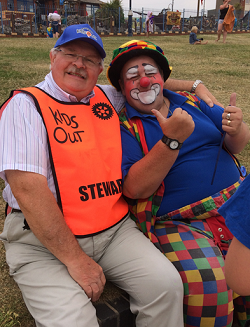 National KidsOut Day
This the biggest single outing for disadvantaged children. Even though this could not go ahead last year, KidsOut still needs your help !! More...
---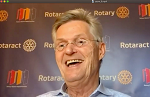 Zoom meeting with RI President 20/21 Holgar Knaack
Zoom is an opportunity to meet, and it fits perfectly with my theme for my Rotary Year which is "Rotary Opens Opportunities". It certainly gave Rotarians in Southern Wales the opportunity to chat with Holgar when he joined us on 22nd April 2020, at the request of DGE Alison. More …
---
"As far as the authors are aware all content is copyright-free or has permission for use, if this is not the case, please contact us and that content will be removed."
GDPR District 1150 Privacy Statement