Fundraising & Charitable Giving
The club undertakes fundraising through a variety of activities and through the Rotary Community Shop at the top of Market Jew Street. Funds are donated to a wide range of community groups & charities. Request a Grant Application Form through this page.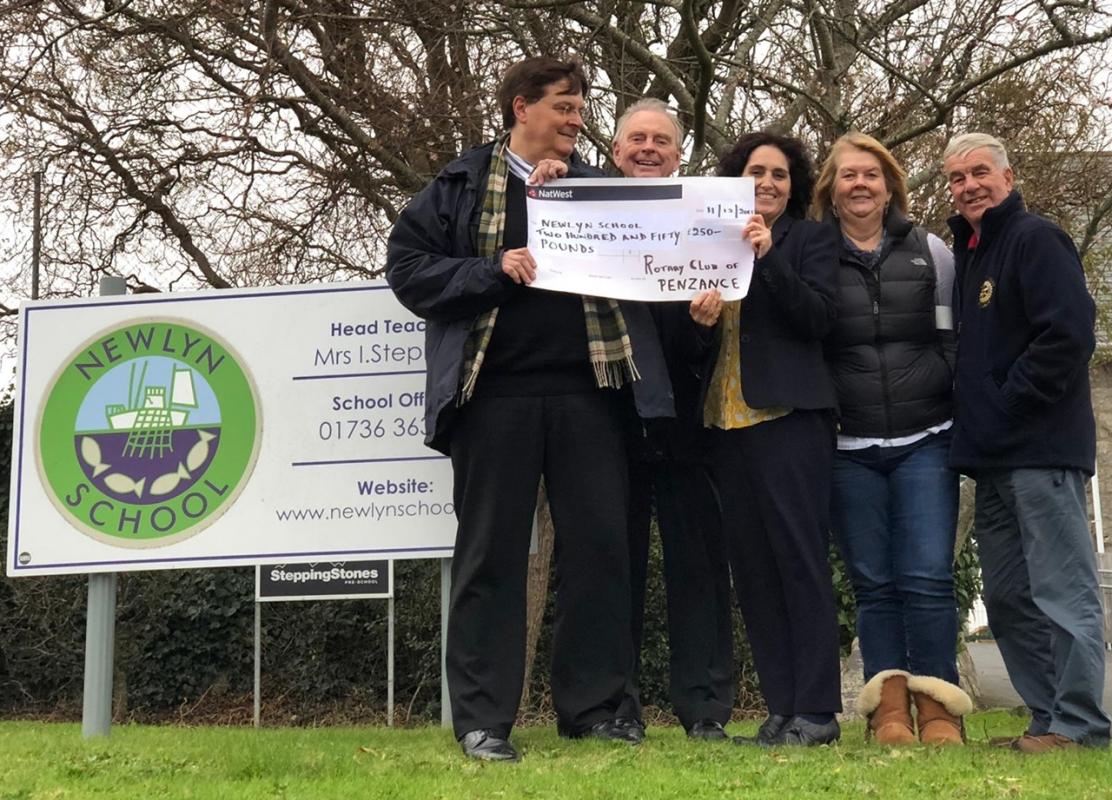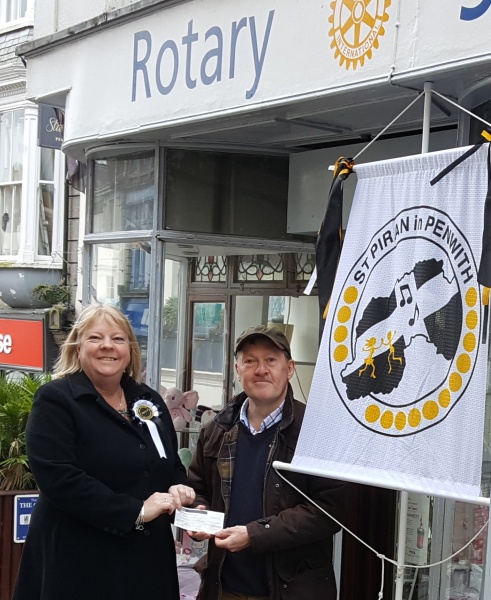 At the end of February, Past President Jon Symons was on hand outside the Rotary Shop to present a cheque to 'St. Piran in Penzance, a group with the aim of perpetuating an understanding about and celebration of the patron saint of Cornwall.
Here in Penzance, the group organises the annual performance of the St. Piran Furry dance with a procession of around 500 school children, dancing and playing musical instruments, followed later by the St.Piran school's concert.