UNFORTUNATELY, WEATHER CONDITIONS FORCED US TO CANCEL THE 2016 QUADKIDS EVENT SO WE HAVE LEFT THE FOLLOWING REPORT, WHICH RELATES TO THE 2015 EVENT ON THE WEBSITE.
140 local Primary schoolchildren enjoyed an afternoon of competition and fun on Holyrood School playing fields in June as they took part in the annual Chard Rotary Club QuadKids Competition.
The event, which has been running for 5 years has gone from strength to strength and this year saw 13 primary schools from the local area involved.
Children from All Saints Primary School (Axminster); Ashill Primary School; Avishayes Primary School; Buckland St Mary Primary School;Chard Independent School; Combe St Nicholas Primary School; G reenflde Primary School;Manor Court Primary School; Neroche Primary School; Redstart primary School; Swanmead Middle School; Tatworth Primary School and Thorncombe Primary School took part in a competition made up of 75 metre Sprint, 600 metre run; Standing Long Jump and Howler Throw.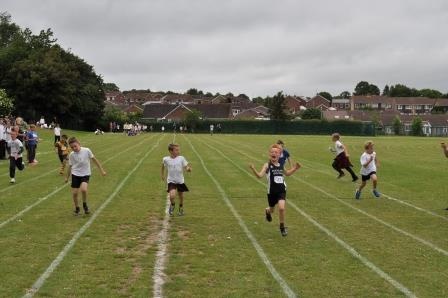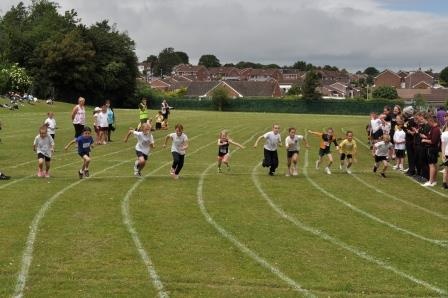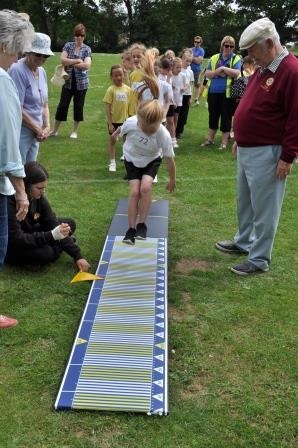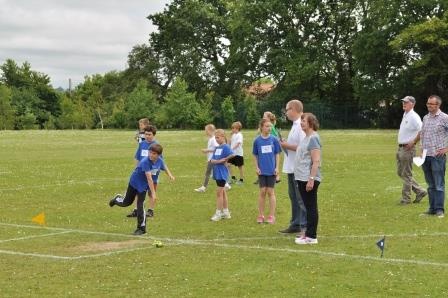 Children competed in their year groups (Years 4, 5 and 6) and every competitor gained points for their performance in each of the events. These were added together to give an overall score for their school.
The overall winner of the competition was Redstart Primary School with 2079 point followed by Tatworth Primary School with 1915 points and All Saints Primary School with 1779 points.
The first 3 girls and first 3 boys in each year group received a medal from Rotary District Governor Judy Barnard - Jones and were also congratulated by tne new Mayor of Chard Councillor Dave Bulmer. Every child who took part received a certificate giving their total score in the competition.