Club Handover - 13/07/15
Weekly Press Report
There was a turnout of over 50 at Seagate Rotary on Monday, the numbers swelled by partners and guests, for the annual handover of office bearers. As a bonus, there was entertainment from the Irvine and Dreghorn Brass Band.
Outgoing President Fiona Lee reported on a successful year in which the club had raised and distributed over £7,000, supporting local and international good causes, and also assisted other charities with their fundraising. President Fiona presented a cheque to the members of the Irvine and Dreghorn Brass Band to assist with their expenses in competing at the UK band championships in September, and wished them well in the competition.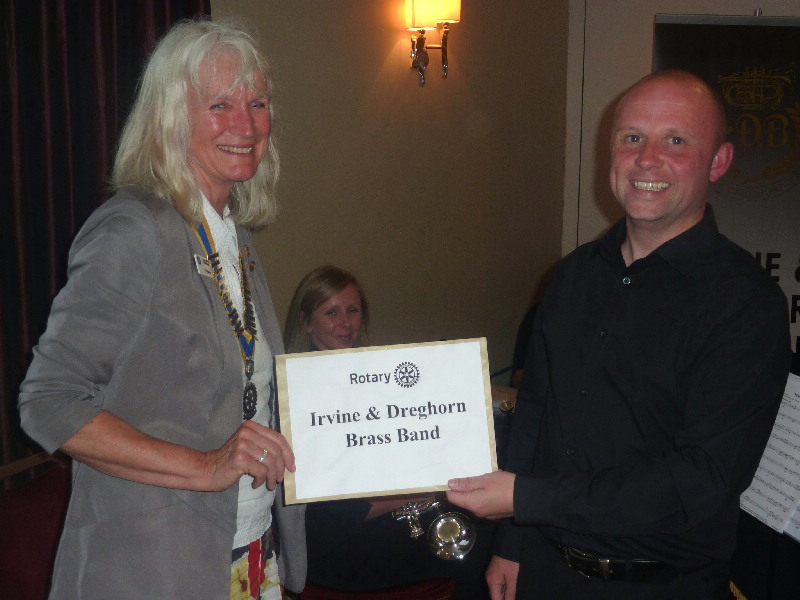 President Fiona then presented Honorary Memberships to four recently retired past presidents of the club, Bobby Campbell, Raymond Fitzgerald, Roddie Fraser and Andy Lynn, to mark their considerable contributions to the club over a long period of years. Her final act in office was to pass on the President's chain of office to new President Adam Moonie.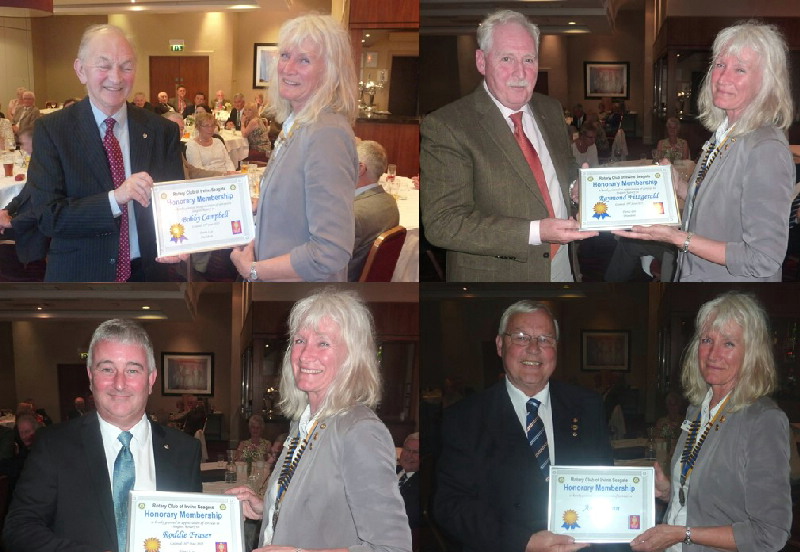 Adam committed to taking the club forward in fellowship, fundraising and community service, and introduced his Vice Presidents, John Brown who will succeed him in a year's time, and Dan Moriarty who will follow John. Secretary Andy Slater and Treasurer Billy Dickson continue in office.