Business Development - 20/07/15
Weekly Press Report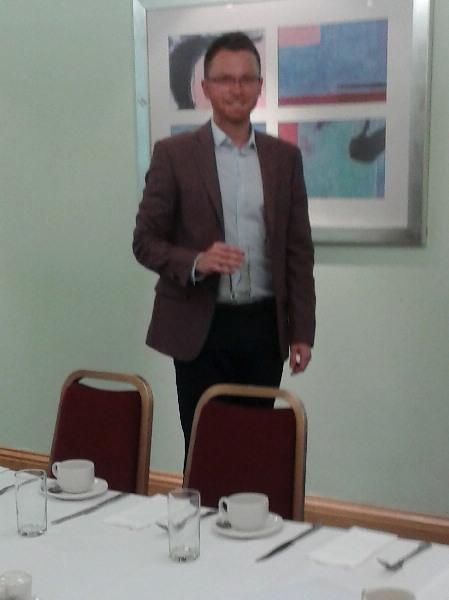 Seagate's speaker on Monday was Richard Campbell, NAC Business Manager. Richard described the work of the Economic Development Service and how it was a time of change for the service with it now being a focal point of the Council. The Council were adopting a proactive approach and were taking on board input from the private sector when developing new offerings and support for local businesses.
He went on to describe the various ways in which NAC could help businesses of any size from start-up companies to large firms. He also described how, NAC are looking to bring the "Business Gateway" service back to Irvine from Ayr. As well as describing the work of the Business Gateway Service, he also covered the work carried out by the Employability & Skills Team and the Regeneration Town Centre team.
Further information and support can be obtained by contacting the various teams on:-
• NAC Business Gateway Team - 01294 427552
• NAC Employability Team - 01294 324949
• NAC Regeneration Team (Town Centre) - 01294 324918
This was a very informative and useful presentation which generated numerous questions and comments from the audience. The Vote of Thanks was proposed by Fiona Lee.
At the meeting, Garry McDowall was welcomed as a new member to the club by President Adam Moonie.