Maggie's Centres - 03/08/2015
Weekly Press Report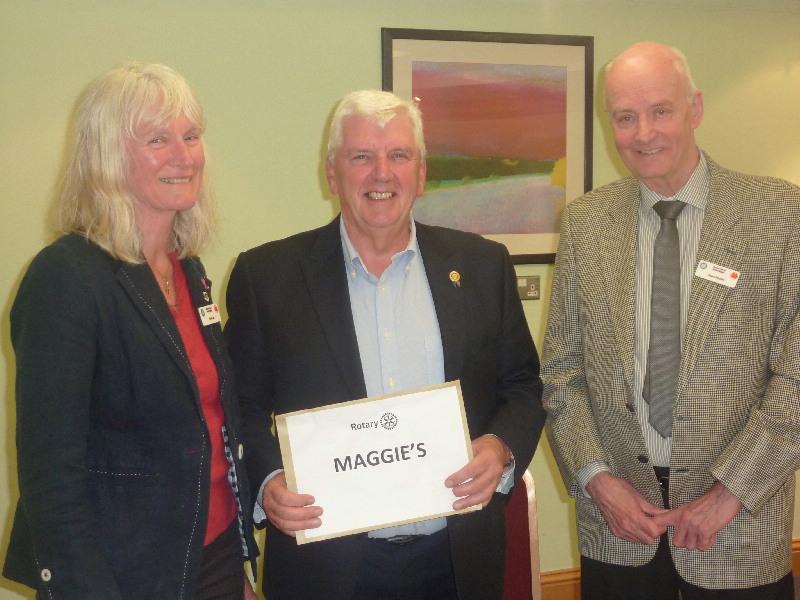 Seagate Rotary has a busy month ahead, with supporting the Dragon Boat Racing, and running a balloon race, at the Harbour Festival, and the Marymass hot dog stall. Added to this on subsequent weekends are the Past President's garden party and a member's significant birthday bash. In December the club is hosting clairvoyant Sally Buxton at Marress, and tickets will be available shortly.
Speaker on Monday was Drew Hughes, talking about the history and philosophy behind the Maggie's cancer care centres.

The charity started in 1994 with one centre in Edinburgh, and now there are six centres in Scotland and a further eight in England. They all operate as free daytime drop-in centres offering practical, emotional and social support. Anyone affected by cancer may call in and meet others in the same situation and realise that you do not have to face it alone. Drew showed a short film on the work the centres do, and the effect they have on the outlook of cancer sufferers and their families.
After questions, a Vote of Thanks was proposed by Past President Fiona Lee who then, along with President Adam Moonie, presented a cheque to Drew for the Maggies charity.