Rochford Rotarian Nigel Williams takes part in charity abseil from to raise money for the Royal National Lifeboat Institution.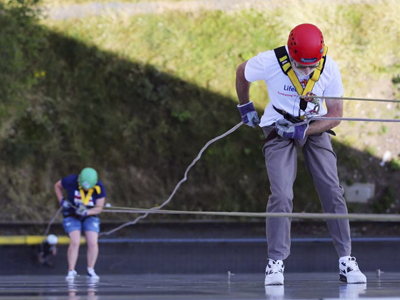 On seeing an advert in the local paper looking for volunteers to climb down Southend's 170 feet high Essex House office block Rotarian Nigel Williams jumped at the chance to support the RNLI.
After signing up his Rotary friends for sponsorship he was able to donate over £400 to support the life saving activites of the local lifeboat crews.
He commented "As I previously owned a yacht I can appreciate the work these volunteers do. I didn't appreciate how high the building was until we reached the roof via a ladder from the top floor, the descent was quite enjoyable"