Waltzing Waters update 10 2015
Waltzing Waters update 10 2015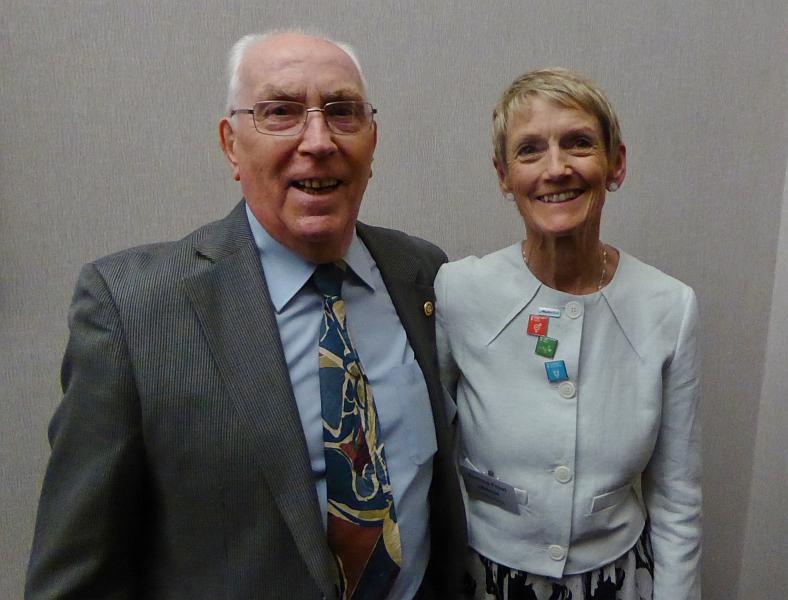 The Rotary Club of Ryde and Water Aid
In 1994 the Rotary Club of Ryde approached the owners of Waltzing Waters with a plan to build a wishing well and collect funds for Water Aid, a worldwide charity that provides clean water and toilets to communities in Africa and Asia.
The most recent project involved a donation of £13,500 to a hospital in Kiomiboi, Tanzania. This hospital only had access to clean water through one tap and our donation will provide a constant supply of clean water, better toilets and help promote hygiene education.
Additionally, the UK Government has pledged to double donations to Water Aid for the next three months effectively increasing our donation to £27,000 and providing funds for another project.
The fundraising at Waltzing Waters has been so successful that in the 21 years we have raised in excess of £250,000 for numerous Water Aid projects in East Africa. The attached photo shows a meeting between John Busby of Ryde Rotary Club and Barbara Frost, Chief Executive of Water Aid and reflects the appreciation shown for our fundraising at the highest level of the organisation.
If you would like further information, or to support us in this venture, please contact
Ryde Rotarian, John Busby tel: 01983 618606.