Collections at Sainsbury's in Fareham
IT'S SLEIGH TIME!
We've done up our Christmas sleigh so it's ready for action!
It will be visiting Sainsbury's, Broadcut, Fareham, ASDA in Newgate Lane & Makro at Locks Heath. Santa's elves (= our club members in red hats!) will be collecting money for local organisations.
The 1st Catisfield Scout Group will also be taking to the streets of Fareham with it – they have much younger legs than us & so can keep up with it!
Do look out for us and help us raise money for local projects – last year we raised £3000!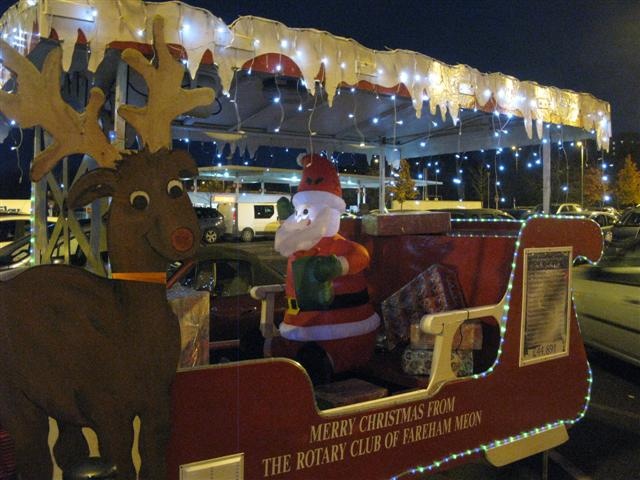 Sleigh in action yesterday at Sainsbury's, Broadcut, Fareham! Our new Santa turned a lot of heads – mostly those under 2 years old! We had two £10 notes and one £5 even in my own 2 hour stint! A big thank you to all those happy shoppers who filled up our boxes!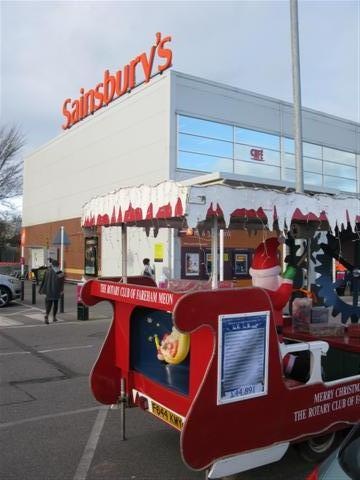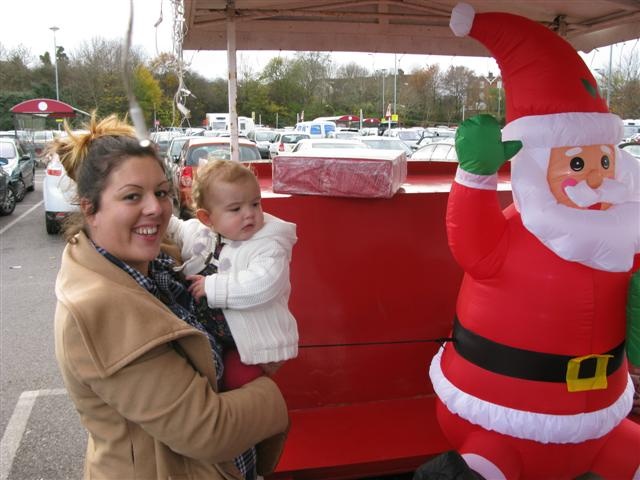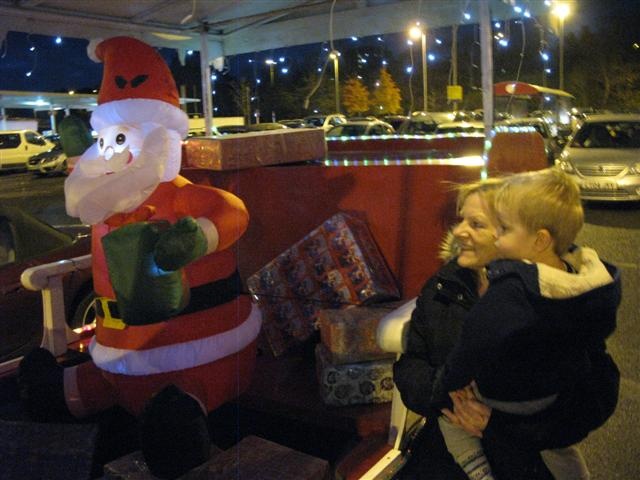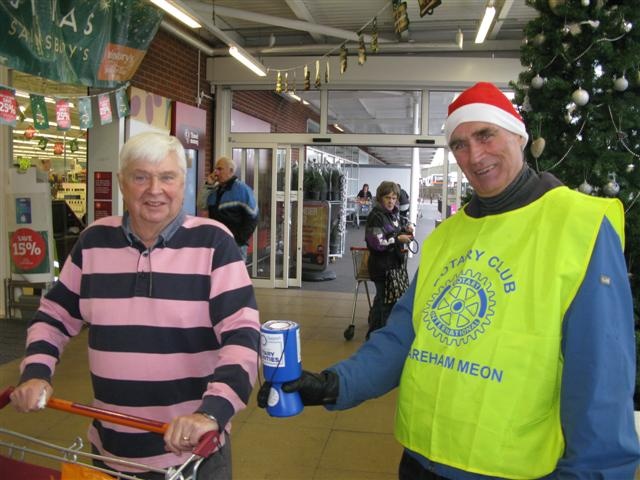 It looked even better in the dark, with the lights twinkling and the carols singing out! One 3/4 year old when asked what he wanted Santa to bring him paused for a moment and said "a big snowball fight!" That's going to be a bit of a challenge for him round here……!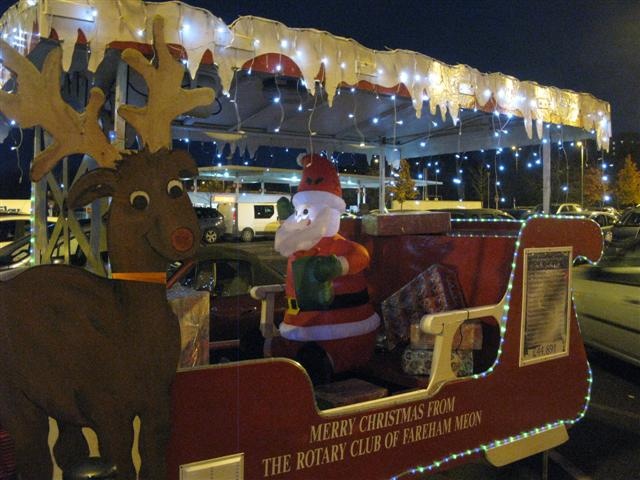 6th Bit wet today but Santa still going strong! Luckily, Sainsbury's let us stand in the foyer….
Our happy Santa's elves with full collecting boxes….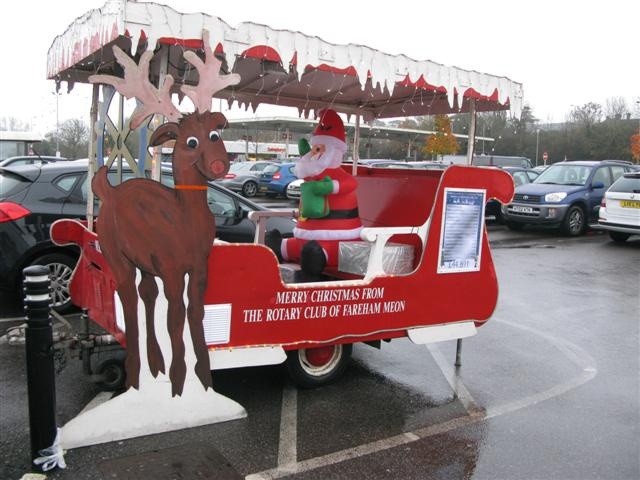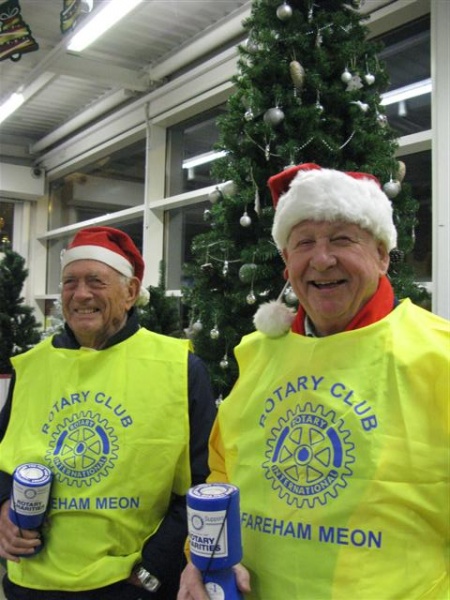 I will get this in …… success! A happy contributor with our Sleigh Supremo John (we seem to have a lot of Johns organising things….)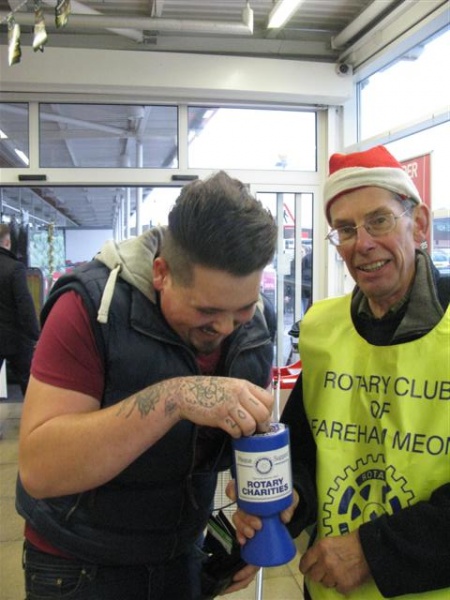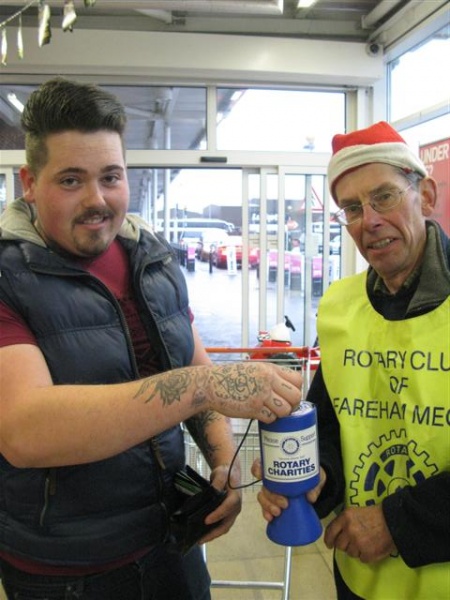 Another satisfied customer gets her donation in!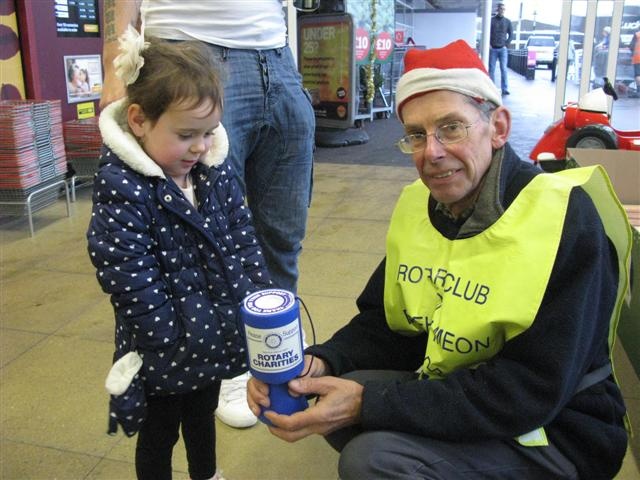 One young lady (3 / 4 years old) told me today that she was hoping Father Christmas would bring her a chocolate coin making machine – so that she could make them for her Mum……..
Another successful day draws to a close – thank you Sainsbury's!