Latest Club News
Latest updates on the activities of the Rotary Club of Cumbernauld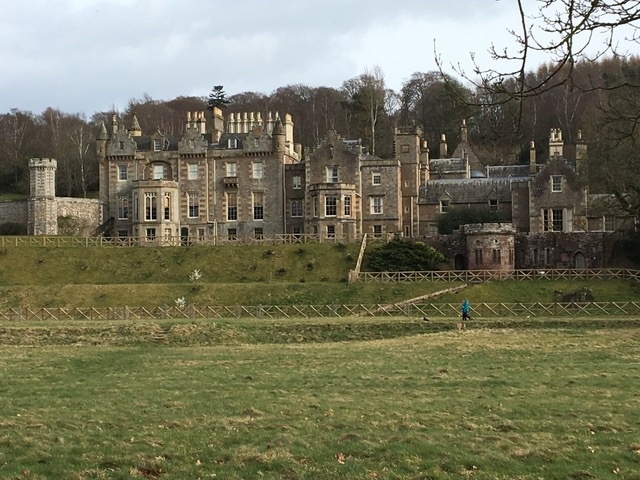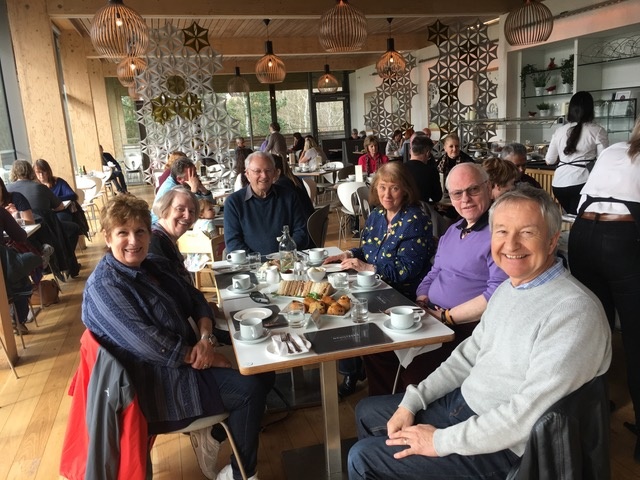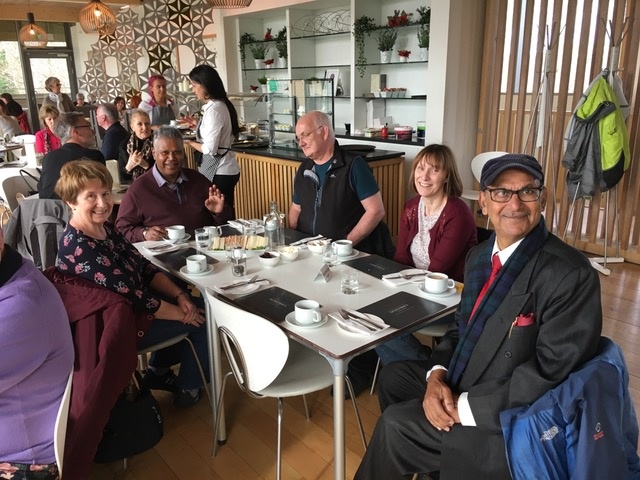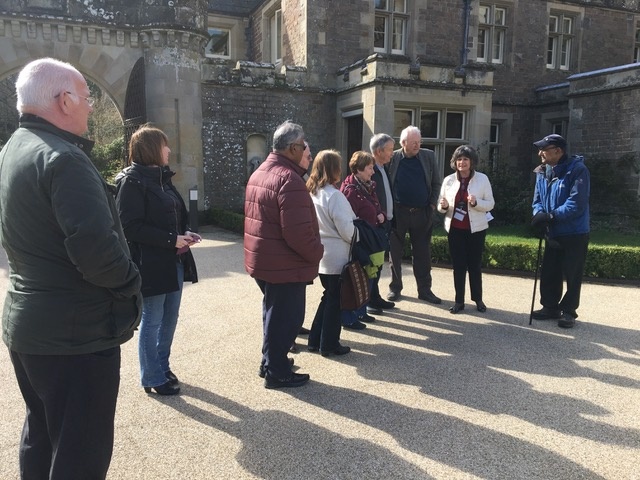 Visit to Tweedbank and Abottsford House, the home of Sir Walter Scott on Saturday 23rd March
Afternoon tea on the Bo'ness railway.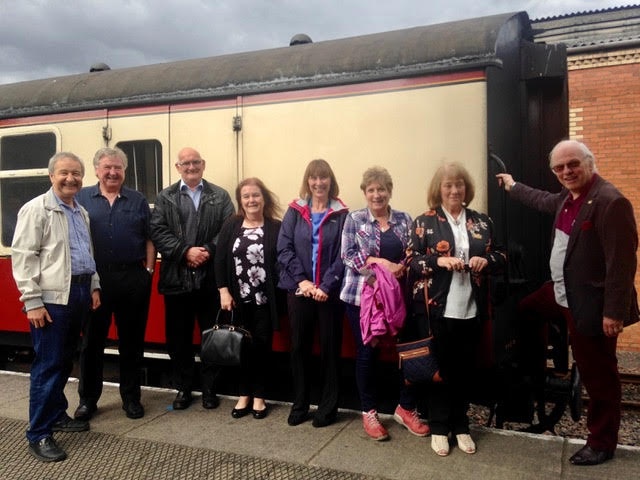 Sailing from South Queensferry.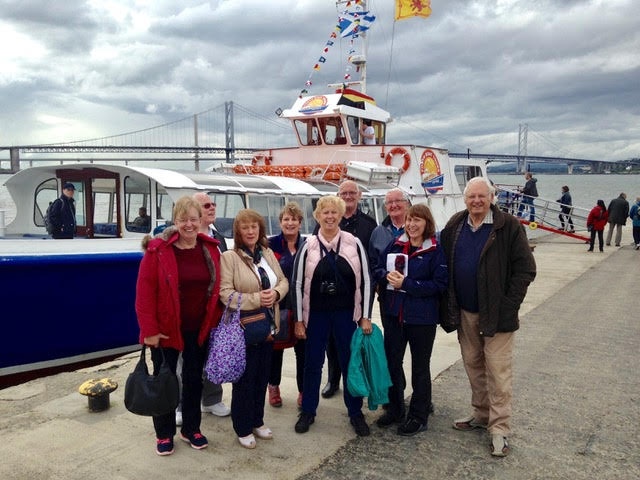 On Wednesday 24th February, the Rotary Club of Cumbernauld presented a cheque for £600 to Gail MacDonald of Chernobyl Children's Life Line Forth Valley. The organisation does fantastic work in supporting young people affected by the Chernobyl nuclear disasted to come to Scotland for a short cultural exchange. These visits to Scotland also have the effect of extending their average life expectancy by exposing them to the clean Scottish atmosphere and through supported attendance at local opticians and dentists. The Rotary Club of Cumbernauld are delighted to support the work of Chernobyl Children's Life Line, and more information on the organisation can be found at www.ccll.org.uk/forthvalley/index.php.
On Wednesday 17th February, the Rotary Club of Cumbernauld held their annual Burns' Night at Dullatur Golf Club. The event was well attended and was supported by District Governor Andy Ireland and his wife Jacquie. In the below picture are (L to R) Heather Busgeeth, Elizabeth Robertson, President Ravind Busgeeth, District Governor Andy Ireland, and Jacquie Ireland.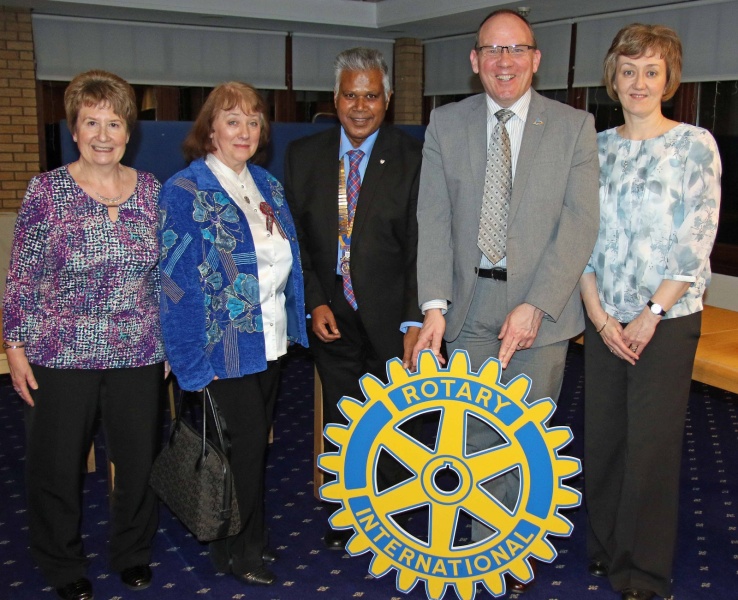 Immediate Past President Ravind passes over the Chain of Office to President Elizabeth in our 50th Charter year.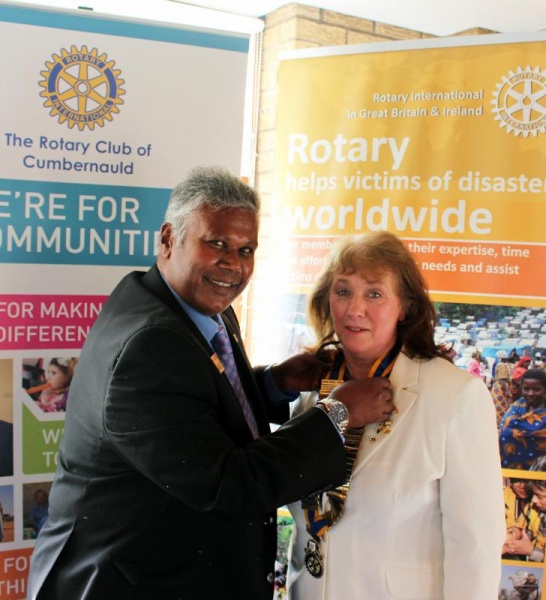 In December 2015, the Rotary Club of Cumbernauld again ran the Santa's Grotto within Cumbernauld's Antonine Shopping Centre. The grotto was incredibly popular with local children and we were delighted to help in the festive celebrations, with funds raised helping to support local good causes.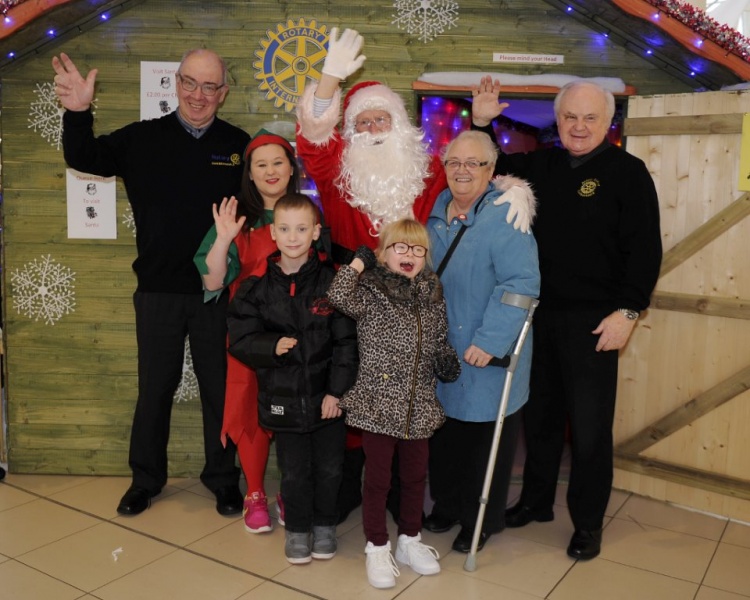 On Saturday 19th December, as well as manning the Santa's grotto at the Antonine Centre, the Rotary Club of Cumbernauld was busy collecting donations of food at the Tesco store in Craigmarloch. A fantastic 210 bags of food were collected and these have been distributed to three local charities, each supporting those in need. We thank Tesco Craigmarloch and their generous customers for their invaluable support.
The annual PoppyScotland collection for Remembrance Sunday was again supported by the Rotary Club of Cumbernauld, with collection events in both of Cumbernauld's Tesco stores. The Rotary Club of Cumbernauld's poppy collection was promoted on social media by PoppyScotland; and by Mukesh Malhotra, Rotary GB&I Community Chair.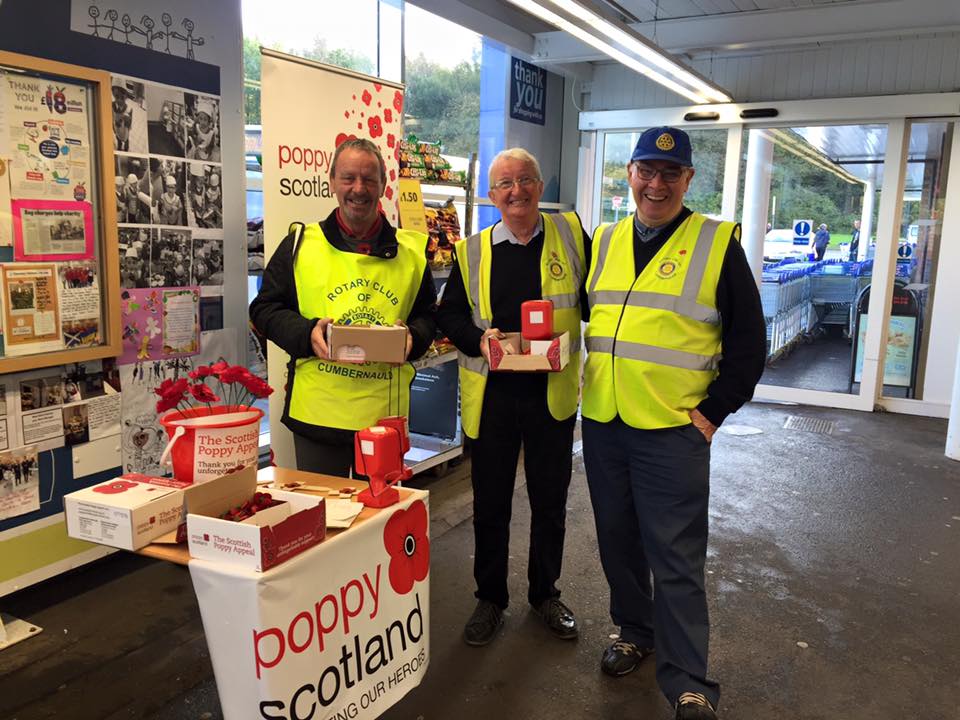 The Rotary Club of Cumbernauld were again heavily involved with the 2015 Strathcarron Hospice 10K event. A number of central Scotland Rotary Clubs provided volunteer marshals at the charity race through Denny in late September. The event raises vital funds for Stathcarron Hospice, which works hard to provide quality palliative care for those with terminal illnesses.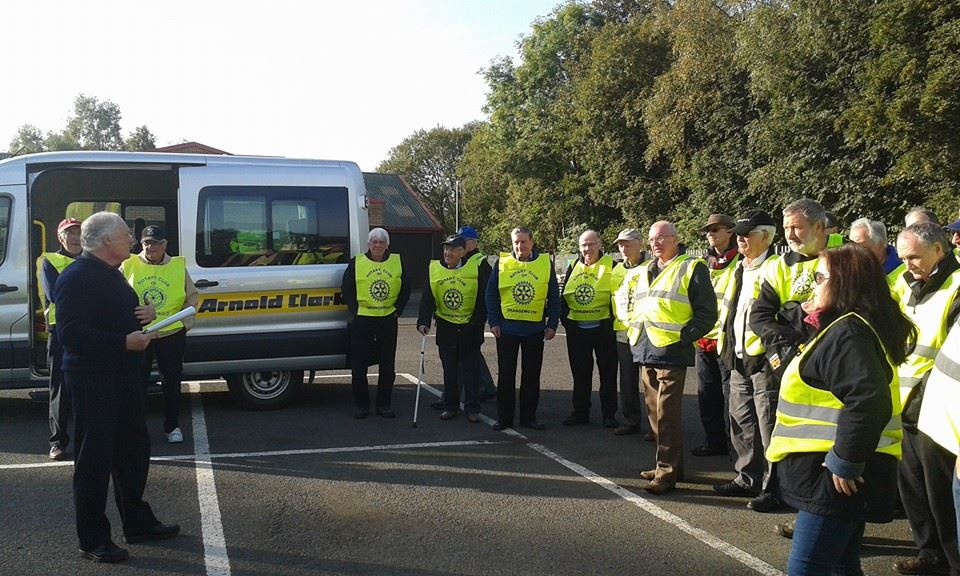 A late-2015 Rotary Club of Cumbernauld meeting saw a presentation from our two Rotary Youth Leadership Award (RYLA) participants, Kimberley McAllister and Eve Walker, with both girls having thoroughly enjoyed their RYLA experience at Loch Tay.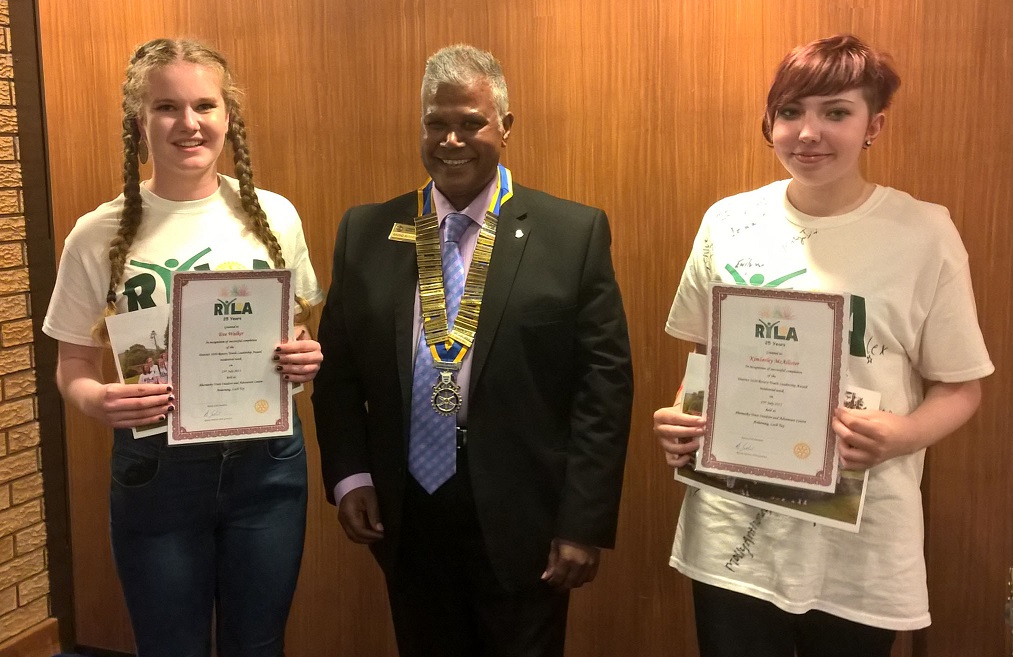 In June 2015, the Rotary Club of Cumbernauld took a lead role in planning and delivering the annual Cumbernauld Gala Day event. The event raised over £2000, which will contribute towards rebuilding efforts following the 2015 earthquake in Nepal, and the Rotary Club of Cumbernauld was delighted to play a key role in this fantastic community event.