Christmas Night - 07/12/15
Weekly Press Report
Seagate Rotary's bag packing and collection at Tesco on Saturday raised over £400 which is earmarked for Haysholm School and other local charities. Thanks are due to all customers who donated, and to Tesco management and staff for their enthusiastic support.

Monday was Seagate's Christmas night in the Hallmark Hotel, with partners and guests. Guest Michael Lafferty, of Chernobyl Children's Lifeline, was surprised by a presentation of a cheque for £500 which will allow the charity to fund a child from the high radiation area to have a month's respite in Ayrshire hosted by a local family.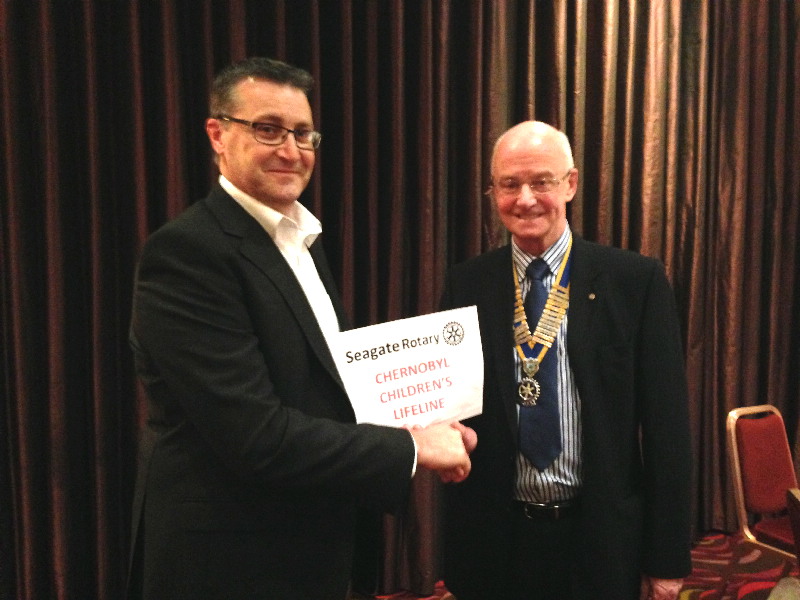 Entertainment at the Christmas night was provided by students from Greenwood Academy, presented by and accompanied by teacher David Rocks. Trombonist Adam and violinist Jessica, with vocalists Rebecca and Kirstin, demonstrated that there is a wealth of local talent in the young people of the town and were warmly received. They will be representing the school and Rotary in the national Young Musician competition next year.