These pictures were taken on an enjoyable but somewhat challenging introductory curling session on Tuesday evening, 22nd March.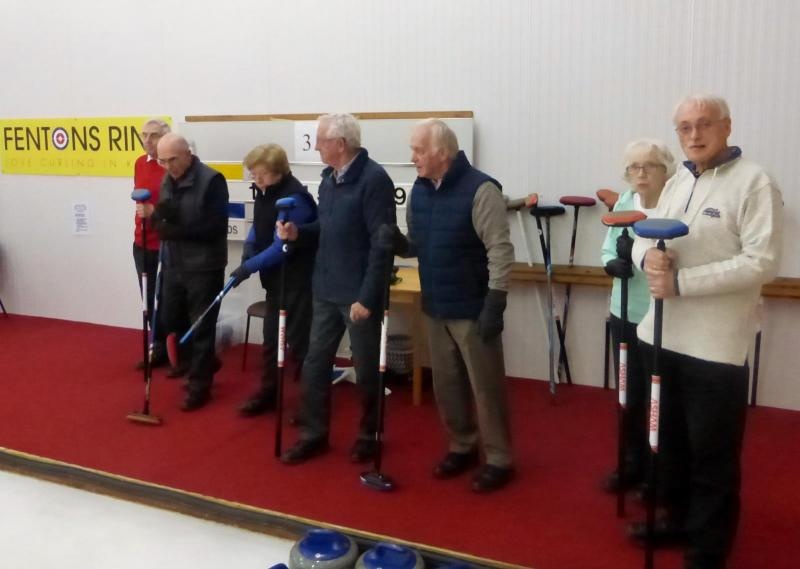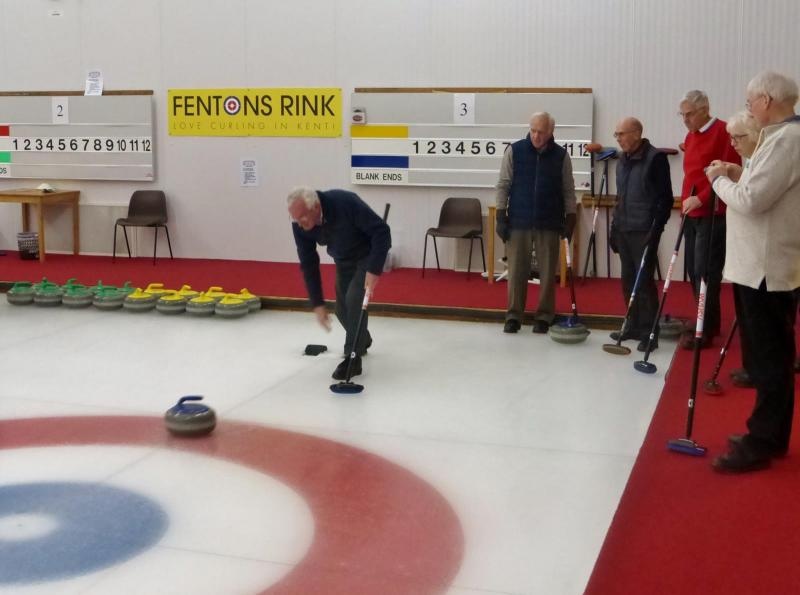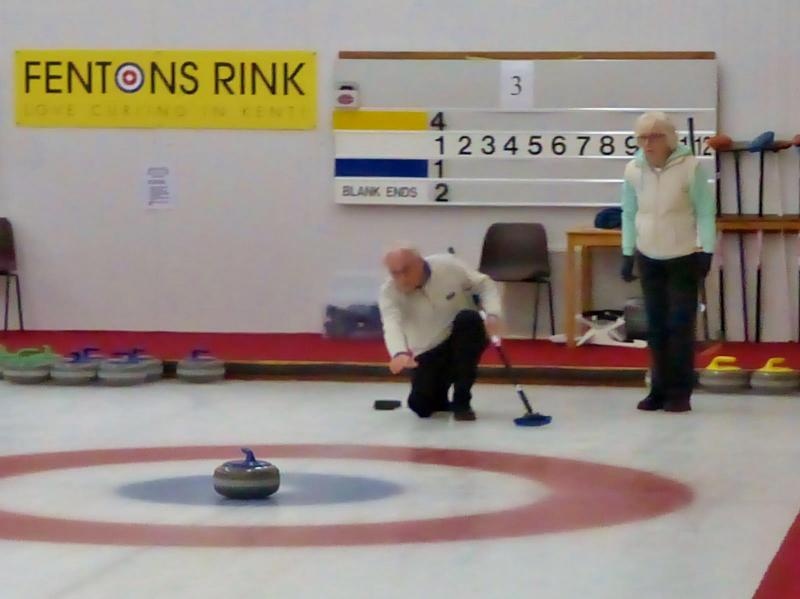 Everyone improved as the evening progressed and towards the end, were getting the weight of delivery about right more often than not and there were few "no score" ends. Colin seemed to get the hang of the game best, as is demonstrated by the picture of him with the result of his best delivery.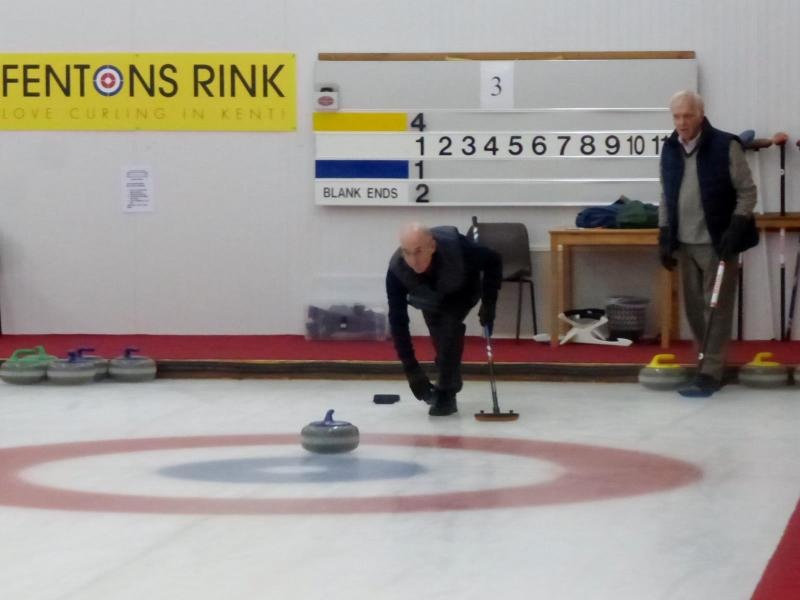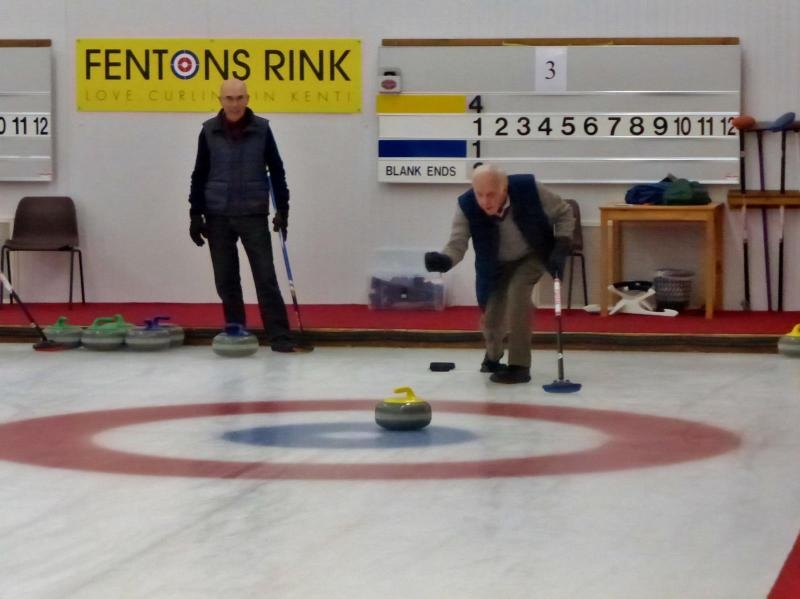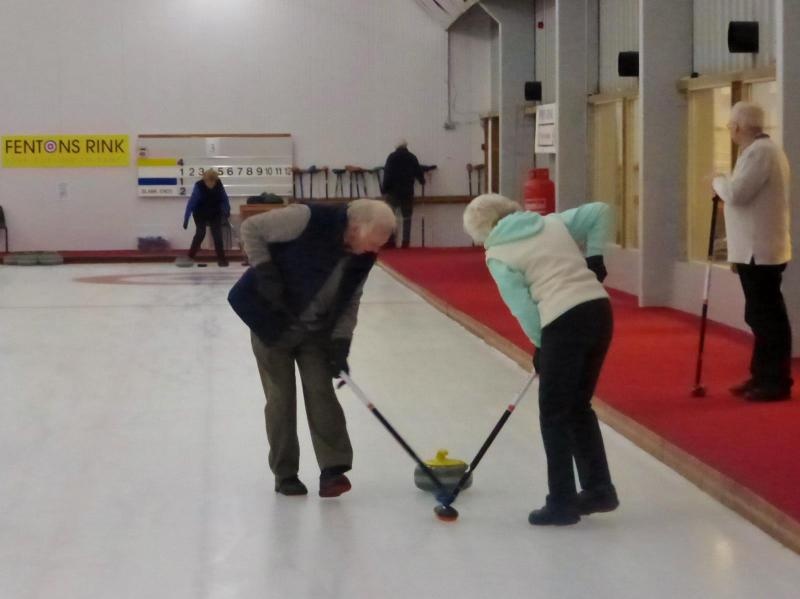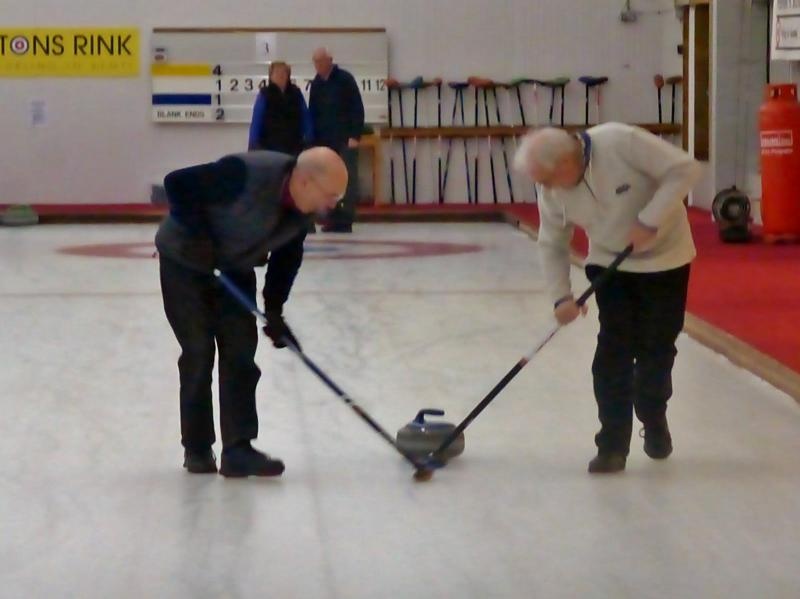 Most of the men showed that were able to multitask, sweeping and keeping upright on the ice. (David needs a bit more training in respect of the latter, being our only casualty of the evening). Well done the Yellow Team for their convincing win and to Nick for organizing this enjoyable evening.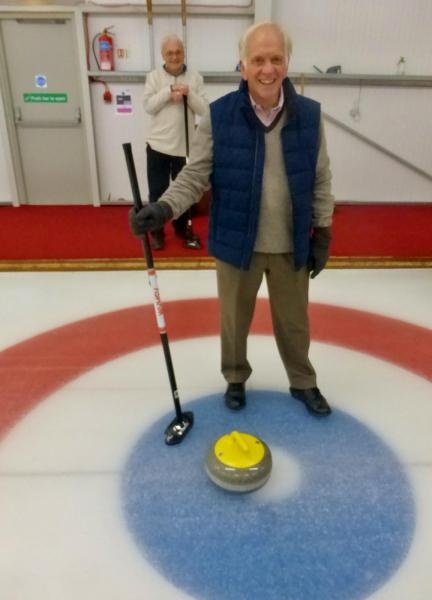 ______________________________________________________________________