1st INTERACT Club in Furness is chartered
DG Arthur Jones presents club charter L to R PP Peter Gardner, Interact Club of Walney School President Megan Bradley, DG Arthur, fellow club member Interactor Tayla Ormandy and in background, RC of Furness Interact Officer Rtn Tony Clarke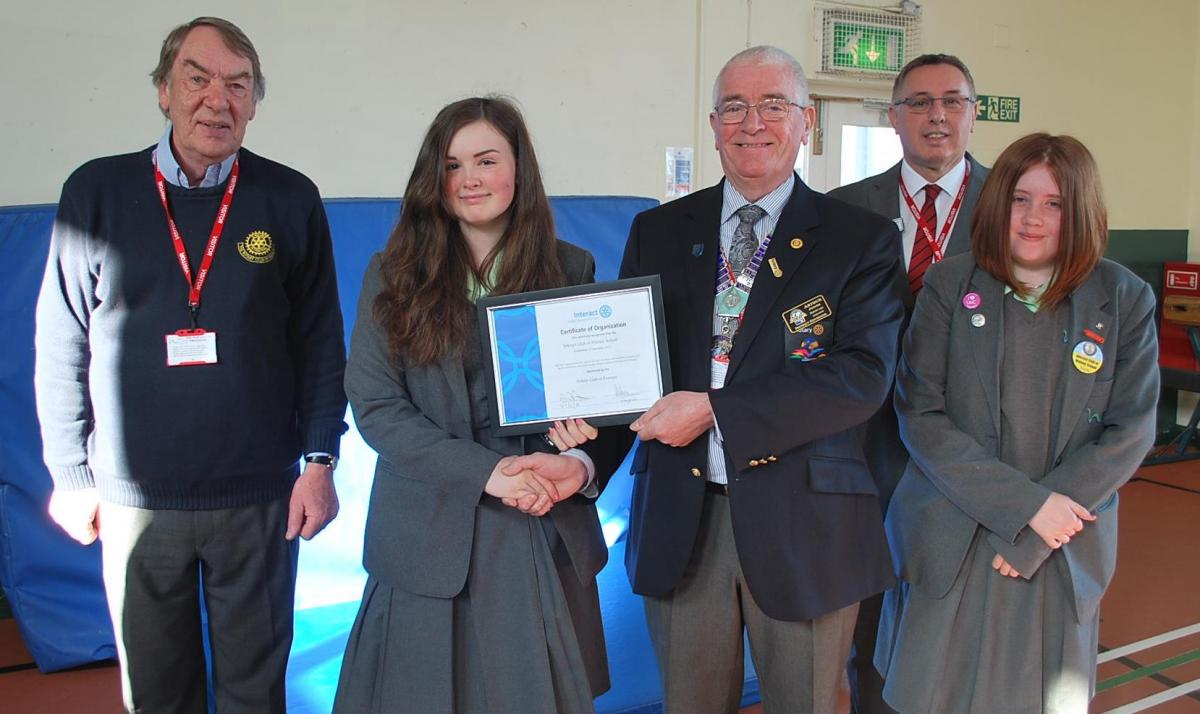 Show related pages
FIRST INTERACT CLUB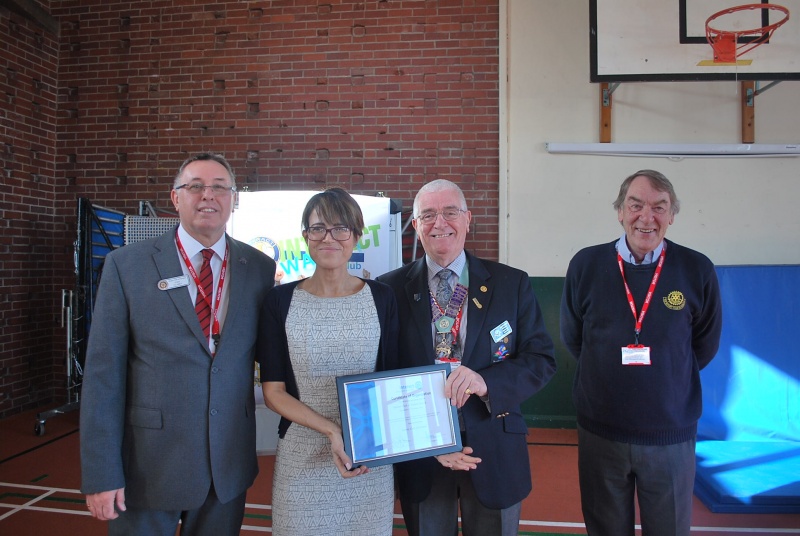 L to R - Rtn Tony Clarke, Miss Rachel Ward (teaching staff), DG Arthur Jones and PP Peter Gardner of the RC of Furness
Friday April 22nd 2016 saw Walney School officially become the first RIBI Interact club in the Furness area and only the second Interact club in Cumbria.
Walney schools Year 7 Head Rachel Ward along with Rotary Club of Furness Rotarian Tony Clarke have been working with the schools students discussing Rotary and specifically Interact values; emphasising fun, fellowship, working with the community, developing life skills and meeting new people!

Arthur Jones; District Governor for Rotary District -1190 (Cumbria & North Lancashire) along with Past President Peter Gardner and Rotarian Tony Clarke from the sponsoring Rotary Club of Furness and Interact President Megan Bradley met with the schools year 7 assembly and discussed how their Interact Club will be part of the International Community of Rotary. Arthur addressed the assembly explaining how their club will be self-governing and self-supporting but will have the Rotary Club of Furness sponsoring and helping them.

Arthur then presented the Rotary International's Certificate of Organization to Walney School Interact President Megan Bradley in front of the assembly to officially Charter the new club into Rotary International.