DEEPINGS ROTARY VISIT "MOOR FARM"
..
Deepings Rotary visit Moor Farm, Newborough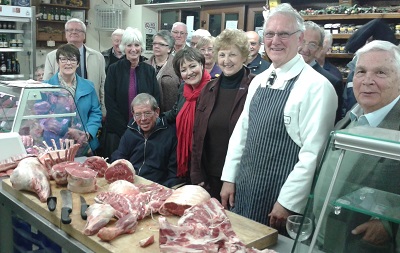 The Deepings Rotary Club took a visit to MOOR FARM at Newborough, this month, where they were presented with a demonstration of Rotarian Fred Sandall`s butchery skills, when he cut and prepared one of the Farm`s lambs into joints, chops etc.
Judith Jacobs, proprietor of Moor Farm, cooked a two course meal for 35 Rotarians and Partners, who enjoyed the whole experience.
We certainly recommend you visit the shop.