INTERACT
INTERACT CLUBS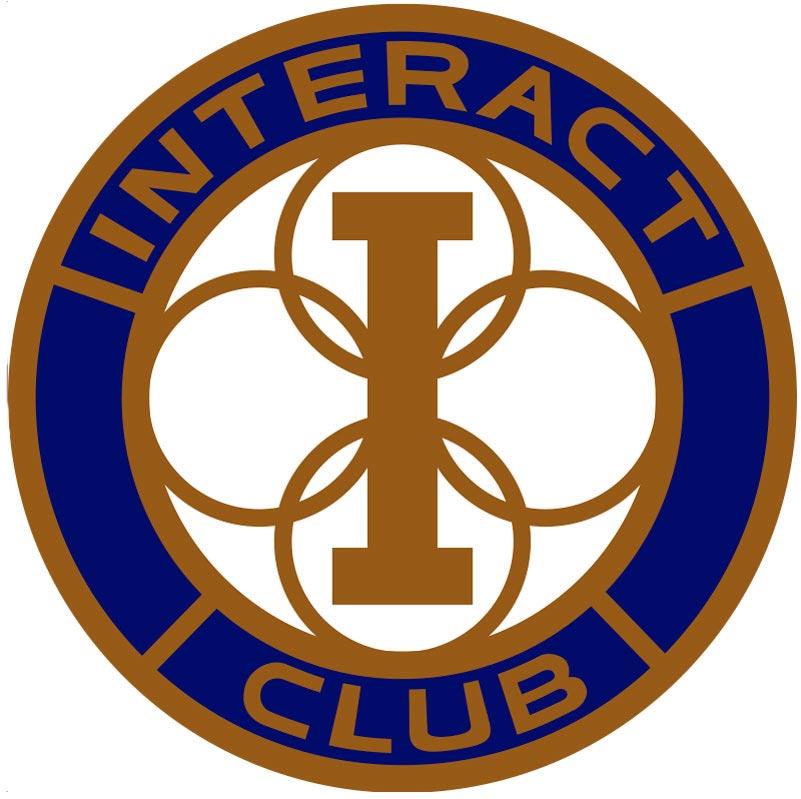 Interact Club of Omnium Miraculurorium Sublimium, Bradford.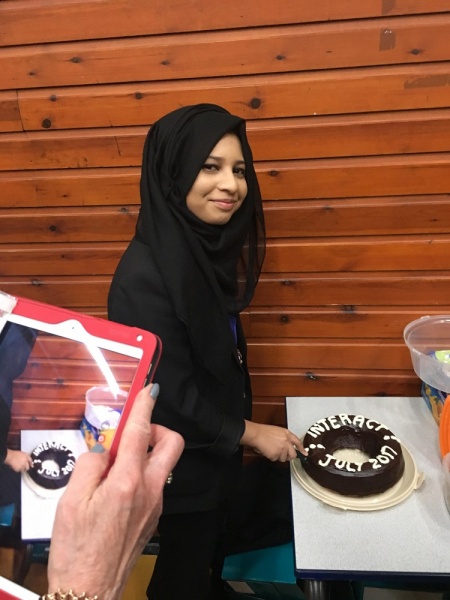 On 11th July 2017 the Interact Club of Omnium Miraculurorium Sublimium was presented with its Charter by District Governor Robert Morphet at its base in Carlton Bolling College Bradford.
The name the members chose for the club translated from Latin means Excellence For All and is the school motto.
The 17 new Interactors were presented with Lapel Badges and the inaugural President Tangina Yasmin was presented with her presidential regalia.
The Club's first involvement with Rotary was through the Bradford Youth Speaks tournament in 2017.
The club meets at 3:00pm on Tuesday afternoons during term time.
---
Bradford Grammar School pupils
get Rotary recognition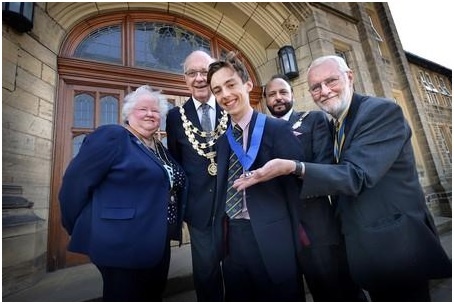 Hazel Haas District 1040 Governor, Peter Davey President of Rotary International for Britain and Ireland, pupil president of the BGS Interact Club Matthew Cogan, Deputy Lord Mayor Abid Hussain, and Alan Rogers Bradford Rotary Club President
A GROUP of pupils at a Bradford school have been granted a charter making them a youth equivalent of a Rotary Club.
The new 'Interact Club' at Bradford Grammar School was presented the charter by Peter Davey, President of Rotary International for Britain and Ireland.
Rotary brings together a global network of volunteers who dedicate their time and talent to tackle the world's most pressing humanitarian challenges. The Interact clubs are organised and sponsored by Rotary clubs, and are intended for people aged 12 to 18.
A ceremony at the school included Mr Davey, Bradford District Police commander Chief Superintendent Simon Atkin and the then Deputy Lord Mayor, Councillor Abid Hussain.
Matthew Cogan, aged 15, of Ilkley, received his "badge of office" by the Bradford Rotary Club's president.
He said: "The creation of the Interact Club at BGS not only provides us with a fantastic opportunity to make a difference to the world in which we live, but also helps us here at school to get to know each other better." "It is one of the few times that we get to work closely across year groups from Year 7 right through to Year 10."
The three charities the pupils have chosen to support through the club are the Bradford Curry Project, that provides a free meals service for the homeless, poor and underprivileged people of Bradford, Marie Curie, who provide care and support for people living with any terminal illness and WaterAid.