joint venture with the Rotary Club of Barrow in Furness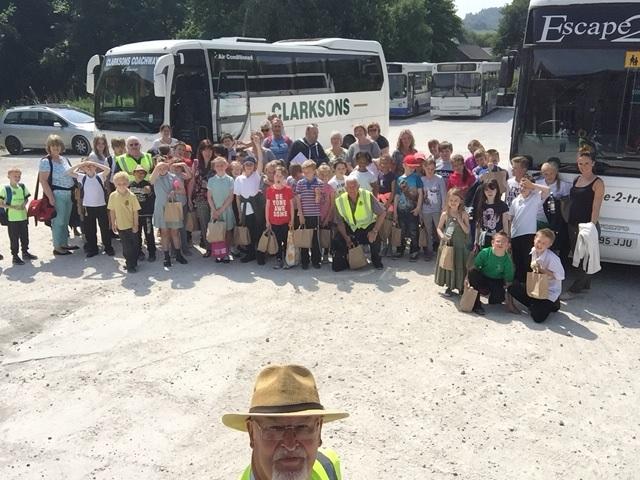 Show related pages

When Graham McArthur rang me on Tuesday night 7thJune to help out on the Kids Out trip the next day, after saying 'yes', I didn't really know what to expect.
However he picked me up on Wednesday morning at 8 am and we went down to Clarkson's to pick up the buses. We met up with Brian Boyd from our Club and Alf Hadley and Shaun Lancaster from the Barrow Club. We then set off to pick up the kids from seven Barrow Schools, with two teachers in attendance to keep order.
I was surprised how well behaved the children were, considering the full and exciting day in front of them & we set off for the Lakeland Motor Museum at Backbarrow.
Arriving there the children had a really good look round, asking lots of questions & admiring all the old cars, motorbikes and push bikes.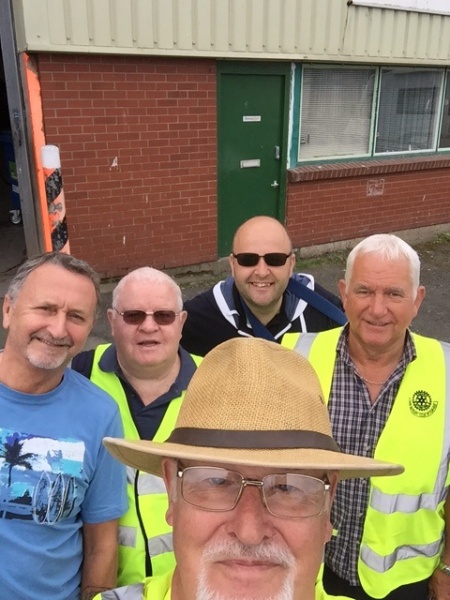 Graham had organised packed lunches for everyone, so after picking them up, we all travelled back down the road to the Haverthwaite Railway Station & boarded our booked carriages to take us to Lakeside. Some of the children had never travelled on a train , never mind a steam train.
We got off at lakeside & boarded the MV Teal for our trip up Windermere to Bowness. Lots of things to see and an informative commentary on the boat, while most of us tucked into our packed lunches.
We got off at Bowness, which was fairly busy and Graham had arranged ice-lollies for everyone, but towards Ambleside, the sky was black with thunder and rain. A flash of forked lightning and spots of rain were the signal to get back to our buses. No one needed telling twice & we just got on the buses in time to see the rain sweeping down the lake.
Our journey back to Barrow was in bright sunshine, as we left the rain behind & all the children were pretty tired, with some sleeping on the way back.
All the children & teachers were so grateful for their day of " Kids Out" as we took them back to their schools for 3pm.
A lovely day was had by all.