The 2015 Scarecrow Festival.
This year we had a pipe band which toured the town on Saturday 27th June with Rotary Scarecrows,
Robin and Rosie.
The start with the Brownies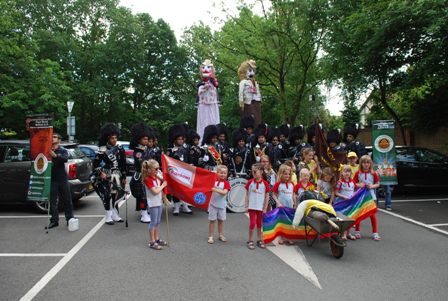 Along Alderley Road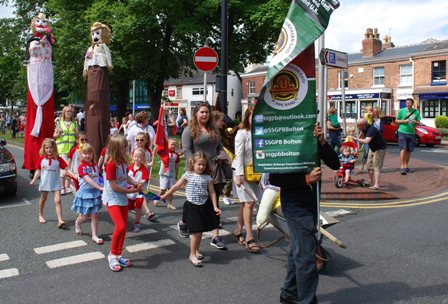 Marching down Grove Street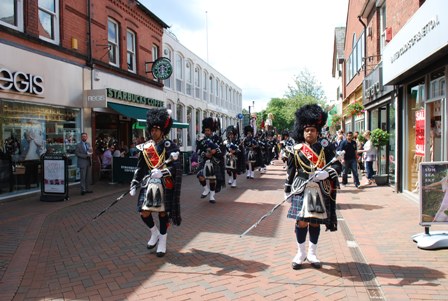 The presence of the pipe band brought out the crowds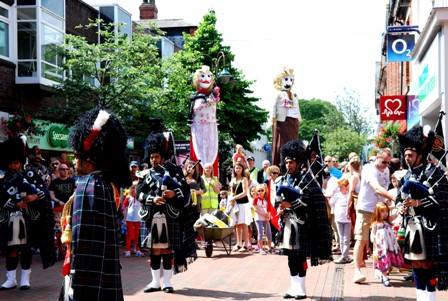 Rotary Robin and Rosie towering above the crowd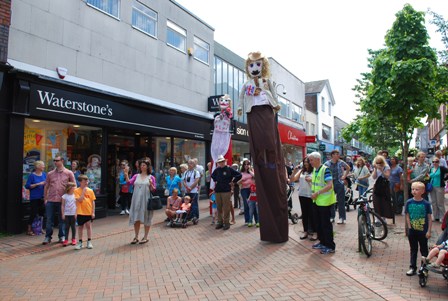 Our Brownie escorts at Bank Square

in shop doorways, hanging from window ledges
The general public once again found a variety of wonderful and wacky creations sitting
and hiding round corners - all guaranteed to bring a smile to everyone's face.
This is a Win, Win attraction for all, businesses benefit from the increased footfall in the town and the bonus for Rotary Wilmslow Dean is that all of the monies generated from Scarecrow entry fees are used for local charities supported by Rotary.
Winners of The Scarecrow Competition Announced
The winner of the Business SectionCompetition was
the entry by The Co-operative Funeral Care
here is "Mr. Crow-Op"
with Emily Broadhead and Lesley Wilson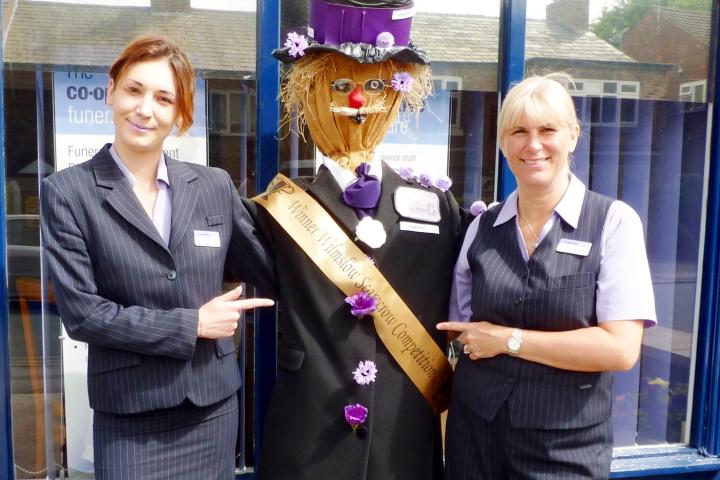 The winners receive their awards from
Rotary President, Kevin Kelly.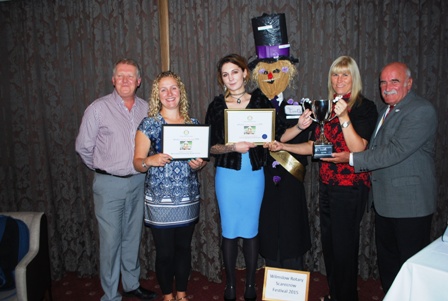 Second was the enrty from Wheeldons Opticians

3rd. Incredible Edible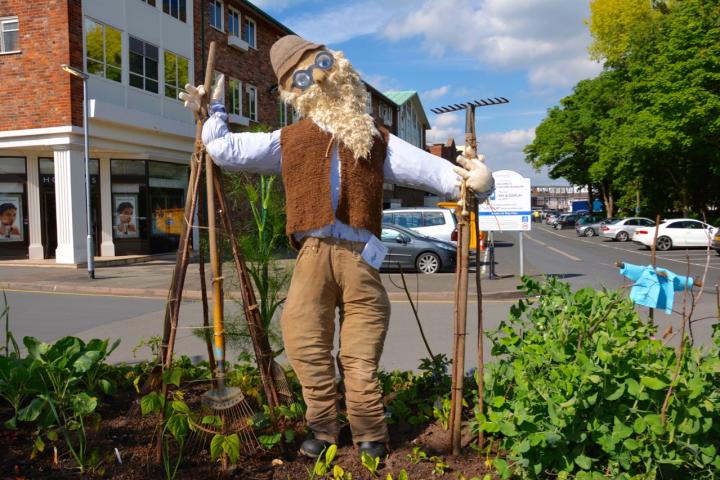 4th. Specsavers
The School winners are:-
First. Ashdene Primary School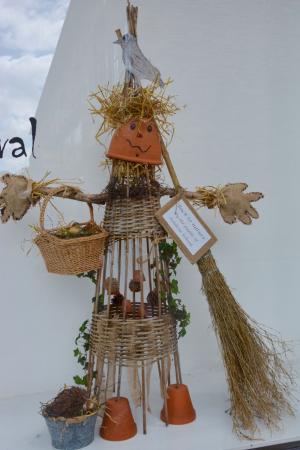 2nd. Alderley Edge Comunity Primary School
Joint Third. Lacey Green Primary Academy
and St. Benedict's RC Primary School.
***
To view some pictures for the 2014 event , go to What we do and click Scarecrow Festival 2014
***
The Wilmslow Show 2015
We were at The Wilmslow Show on Sunday 5th July and here are
a few pictures taken at The Rotary Stand..