Ironman UK and Rotary Help Children To Have Lunch
Urban Outreach is working with an army of volunteers to help make a lunch for 1300 each day for children and young people in Bolton during the summer holidays who would normally receive a free school meal due to low incomes.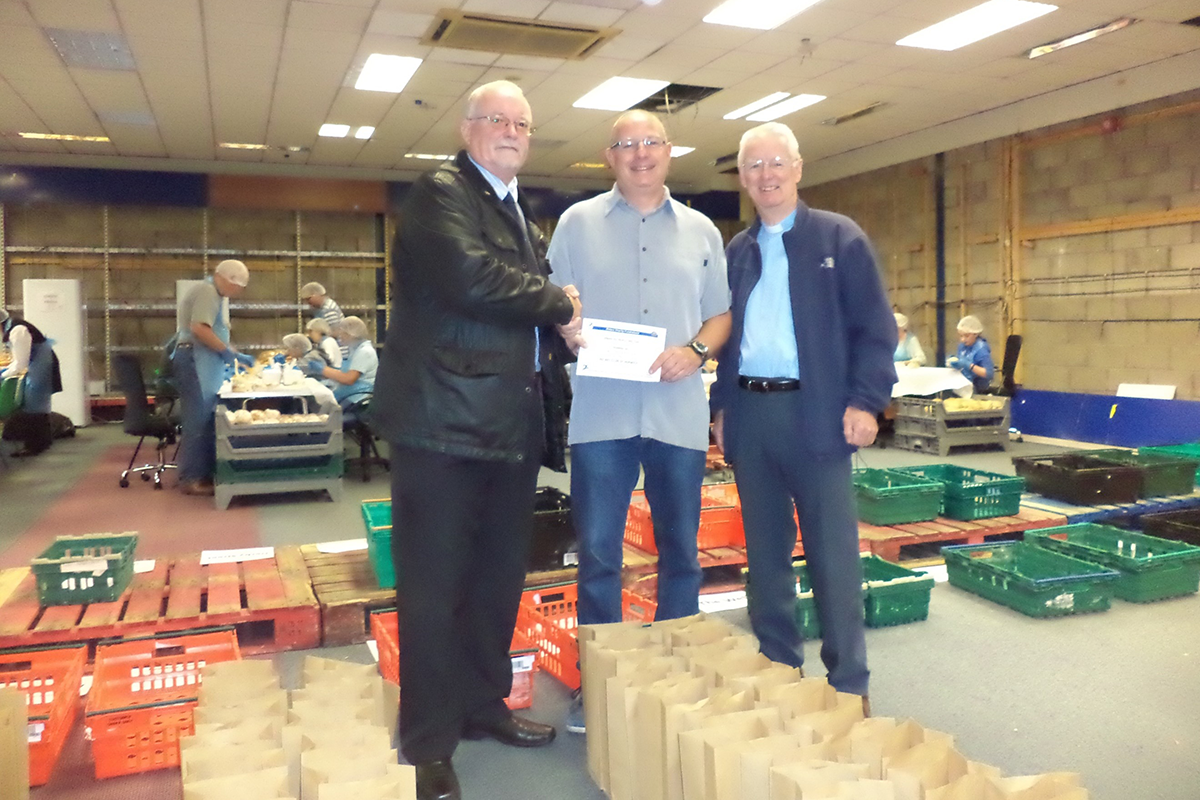 During the summer school holidays, these families face a six week struggle to find the money to feed their children.
David Winstanley and David Griffiths from Horwich Rotary, called at 7.15 am as lunches were being prepared by an army of volunteers, to present a cheque for £200.
The money was raised by Rotary Charity Fundraisers through the sponsorship of competitors taking part in the Ironman UK Bolton event.