Sports/ Wylkedin Trophy 2004
As holders West Fife organised the 2004 Wylkedin Trophy contested at Carnoustie on Wednesday 5th May 2004.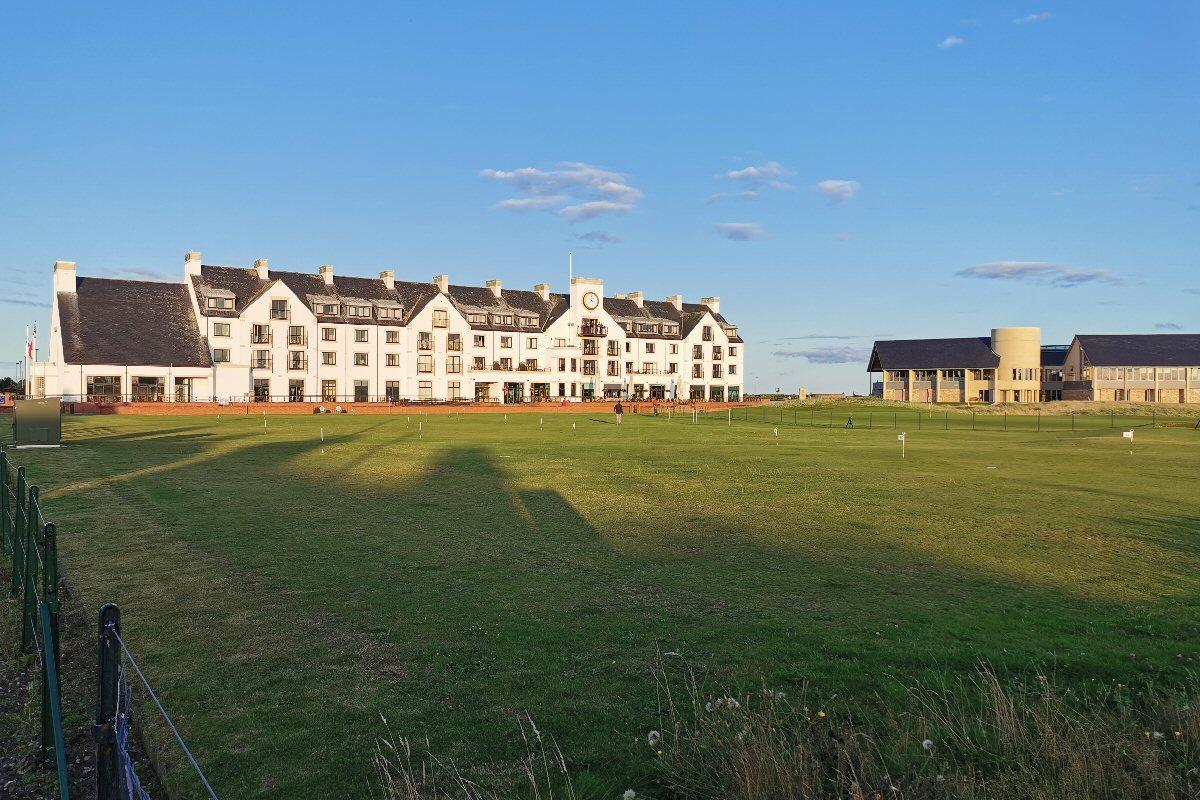 New name on the trophy. All the results from Carnoustie
The Wylkedin is the Scottish Cup of Rotary golf, and is open to all 198 clubs in the country. All of these clubs are invited to enter a team more than one team if they wish)of 4 players.
As holders West Fife organised the 2004 Wylkedin Trophy contested at Carnoustie on Wednesday 5th May 2004. Overall winners were Aberdeen Balgownie. Glenrothes were runners up and Huntly completed District 1010's dominance by taking third place.

Previous Winners
Individual Best on Championship Course - Net
1st G Lumsden (Aberdeen Balgownie) net 70 with better inward half.
2nd T Delaney (Paisley Callants) 70
3rd R Fitzgerald (Irvine Seagate) 71
Individual Best on Burnside Course
1st C Watt (Clydebank) 64
2nd M Ure (Callander) 68
3rd A Skilling (Stirling) 69
Best Scratch Score
Championship Course- S Pendleton (Edinburgh) 75
Burnside Course - J Frew (Kilwinning) 77
Nearest Pin
Championship Course - I Haywood (Glenrothes)
Burnside Course - S Monaghan (Paisley Callants)
Player

Player

1

2

1

2

Three

Team

Championship

Burnside

Best

Team

Aberdeen

72

81

0

86

239

Allander

75

0

84

77

236

Anstruther

93

93

88

81

262

Arbroath

76

88

82

76

234

Balgownie : team A

70

73

73

91

216

1st

Balgownie : team B

85

81

85

71

237

Buckie

84

82

85

79

245

Bothwell

78

76

84

82

236

Callander

81

76

68

87

225

Carluke

84

75

89

0

248

Carse of Stirling : team A

0

81

77

81

239

Carse of Stirling : team B

83

83

70

84

236

Clydebank:team A

85

79

64

89

228

Clydebank:team B

79

77

71

76

224

Cowdenbeath

78

84

0

78

240

Dingwall

78

87

71

84

233

Dumbarton :team A

78

77

0

77

232

Dumbarton :team B

93

89

76

89

254

Dumfries

78

78

0

76

232

Dundee : team A

76

74

77

74

224

Dundee : team B

72

76

73

78

221

Dunfermline : team A

78

74

75

70

219

4th=

Dunfermline : team B

79

80

74

0

233

Dunfermline : team C

81

92

80

101

253

Dyce

80

92

81

104

253

Elgin : team A

74

76

84

89

234

Elgin : team B

92

91

0

81

264

Ellon

74

78

84

76

228

Falkirk

76

77

80

80

233

Edinburgh

71

77

73

83

221

Fraserburgh: team A

82

87

72

83

237

Fraserburgh: team B

78

87

91

74

239

Glenrothes

75

72

70

83

217

2nd

Huntly

73

75

70

101

218

3rd

Inverkeithing

85

0

89

80

254

Inverness Culloden

80

75

76

89

231

Irvine Seagate

77

71

77

71

219

4th=

Jedburgh

89

98

89

77

255

Kilwinning

86

87

115

70

243

Kirkcudbright

77

83

83

77

237

Lanark : team A

76

83

81

77

234

Lanark : team B

83

92

100

82

257

Larbert

75

74

75

78

224

Linlithgow

79

76

77

91

232

Loudoun

74

89

75

82

231

Motherwell & Wishaw

75

84

73

0

232

North Fife : team A

72

75

83

96

230

North Fife : team B

79

79

85

79

237

Oban : team A

92

84

72

72

228

Oban : team B

92

82

90

80

252

Paisley

76

86

81

70

227

Paisley Callants

75

70

82

83

227

Penicuik

90

79

84

86

249

Pitlochry : team A

79

83

96

87

249

Pitlochry : team B

75

0

77

81

233

Selkirk

84

82

77

80

239

Spey Valley

0

80

93

72

245

St Andrew Kilrymont

75

0

73

86

234

Stirling : team A

84

73

82

100

239

Stirling : team B

79

84

89

69

232

Thornhill

89

87

87

84

258

West Fife

78

82

86

78

238

Westhill

84

89

77

0

250