District Governor's Visit - 05/09/16
Weekly Press Report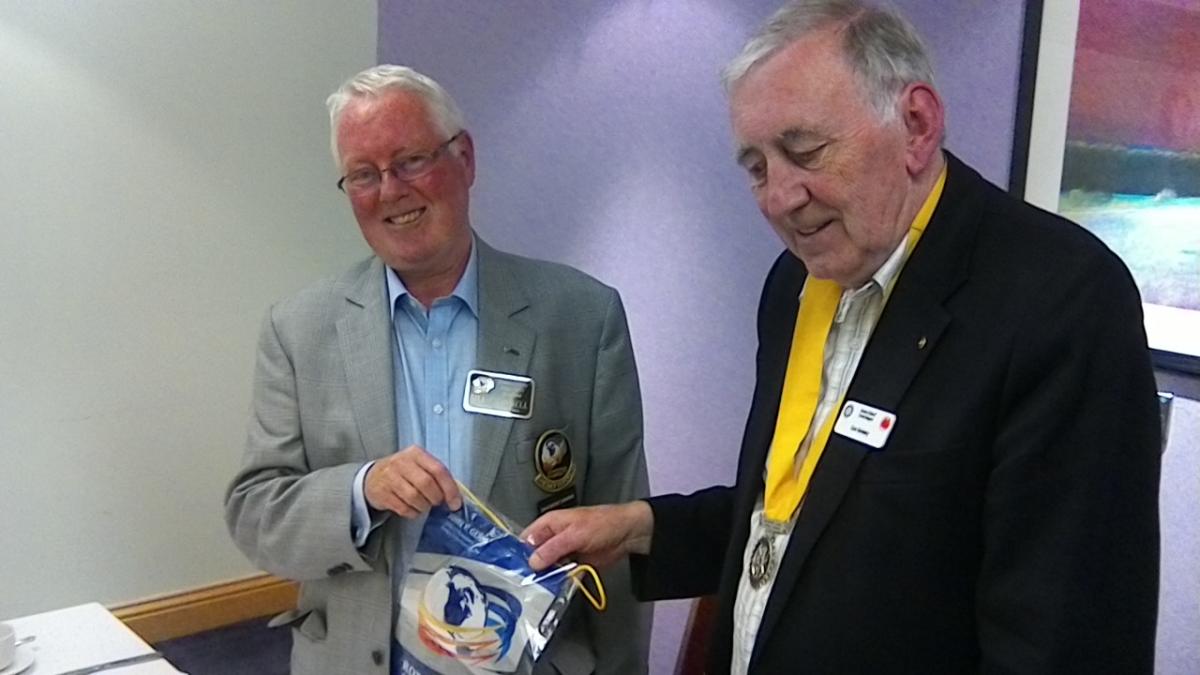 The intrepid members of the Seagate Rotary Ramblers looked at the low cloud and drizzle on Monday, and wisely abandoned plans for Ben Lomond. Option B was a low level meander of 14 miles from Paisley to Glasgow, mainly along the line of the White Cart Water and taking in Rosshall, Lochar and Bellahouston Parks before eventually crossing the Clyde and finishing with coffee on the Renfrew Ferry.
Prior to the meeting, Seagate presented a cheque for £300 to Willie Sinclair of the Mamie Martin Fund. This donation will fund a girl's education for a year in Africa.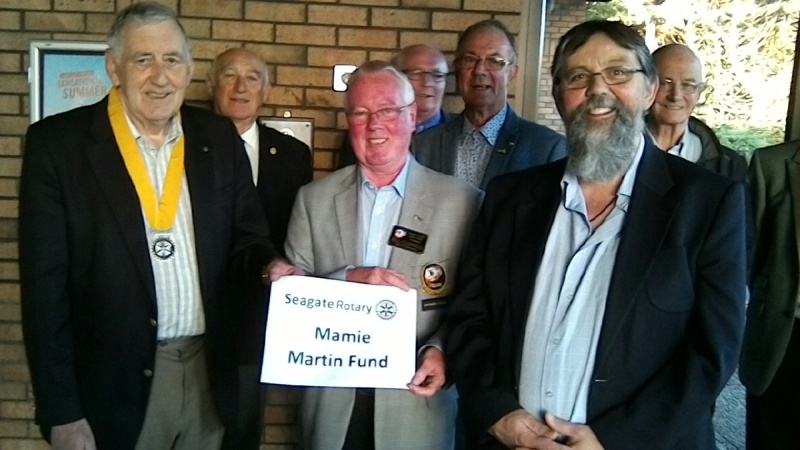 At the Monday evening meeting it was noted that Christmas is only 16 weeks away, and plans are once more in hand for the annual 'Can for Gran' old folks hamper distribution. Monday's speaker was District Governor Bill Campbell who updated members on various projects. In the aftermath of the floods earlier this year in the Borders and Cumberland, Rotary members contributed over £1m in donations and practical help. Rotary's 30 year campaign to rid the world of Polio continues, and in the past year there have been just 2 cases reported in Africa. Only Afghanistan and Pakistan still have problem outbreaks and there is progress tackling these. Bill answered questions and a Vote of Thanks was proposed by Fiona Lee.