Thurso High School Interact Club
The Interact Club Viking Squad visited Thurso's three primary schools and performed a Viking play specially written for the ocassion. Their performance was well prepared, well acted and received with enthusiasm by the primary pupils. After the performance the Vikings interacted with their audience to display their costumes, shields and swords.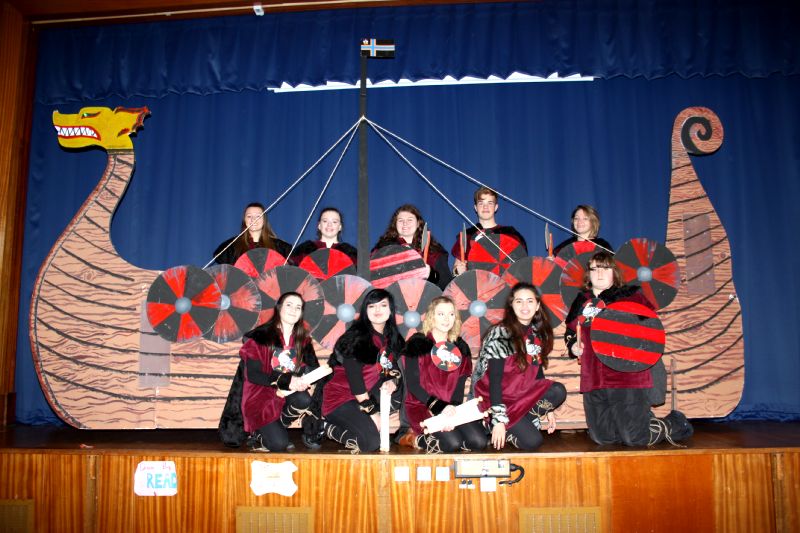 Thurso High School Interact Presidential Citation
The photo below shows Iona MacKay and Megan Douglas receiving the Rotary Presidential Citation on behalf of the Thurso High School Interact Club while Past President Kevin Sutherland, Past President Heather McLean and President Charles Findlay look on.