CLUB NIGHT - 31/10/16
Weekly Press Report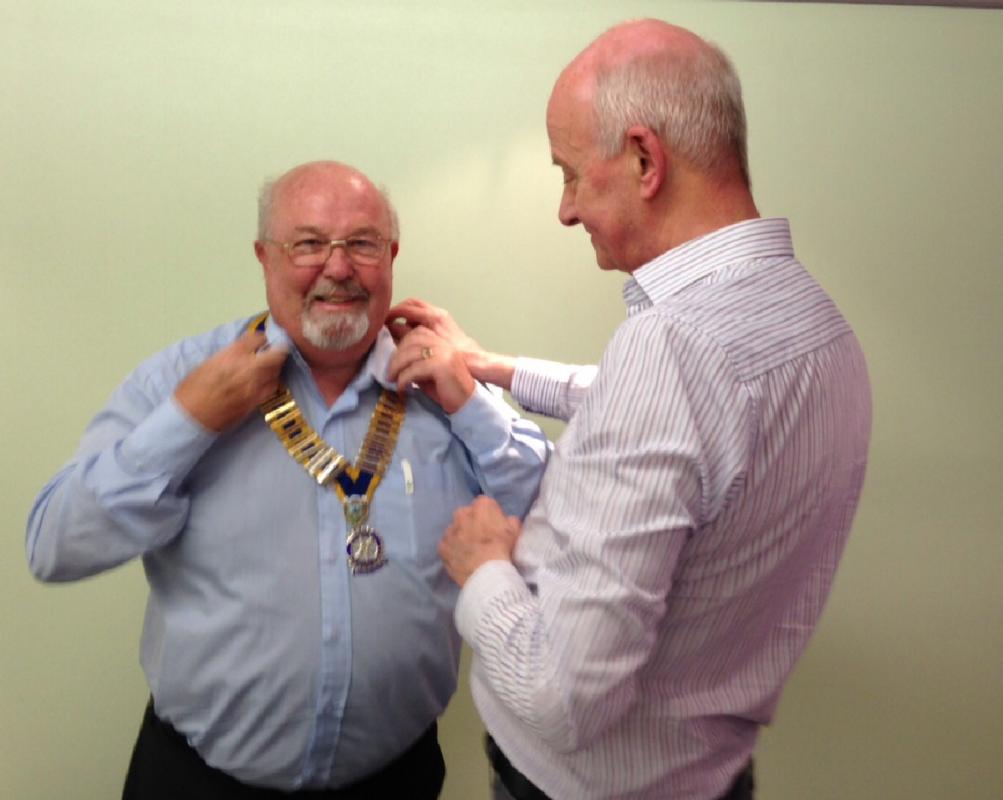 Monday was the monthly business meeting at Irvine Seagate Rotary. Various proposed charity fundraising activities and donations were discussed. In addition to the regular meetings, the club will be having an Xmas party night in December, and a Burns night in February.

The main fundraiser, the Sportsmens Dinner, will be on 24 February with speakers Brian McGinley and Willie Henderson. Next year is the club's 25th anniversary, and this will be celebrated with a barbecue at Marress in June. It was reported that the Polio eradication campaign, initiated by Rotary International, has seen numbers of cases reduced from 1000 a day in 1988 to 1 a week so far this year, and it is hoped that soon this terrible disease can be effectively eliminated.

Seagate Rotary is actively seeking new members committed to community service and with a wide range of social activities. More details of the club can be found on the Irvine Seagate Rotary website, or by calling or texting 07460 717690.
The photograph shows outgoing "Interim" President Adam Moonie passing over the chain to new "Interim President Jim Fairgrieve.