SGM - 19/12/16
Weekly Press Report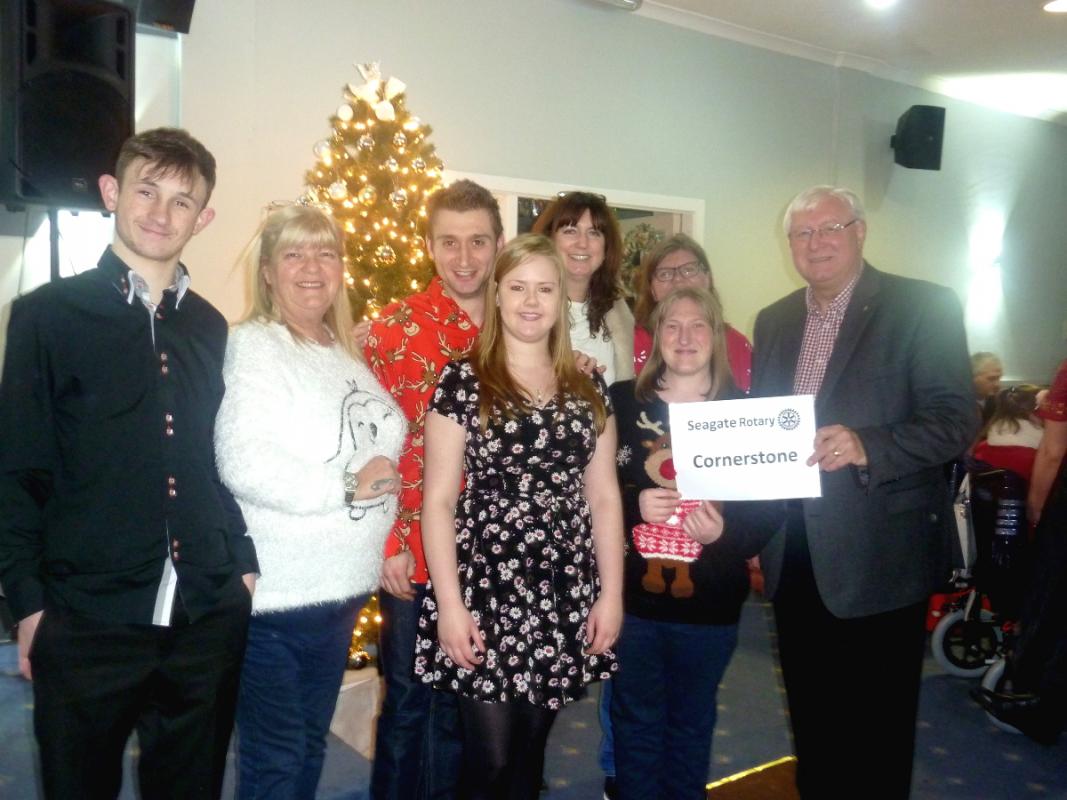 The Seagate Rotary annual 'Cans for Gran' distribution of Christmas hampers took place on Saturday. 100 boxes of groceries and treats, provided by Seagate Rotarians, were delivered by members of the first and seventh Irvine Boys Brigade companies.
Monday being the last meeting of 2016, there were reports on the year's activities. The club has been busy fund raising and distributing, and balanced this with a number of social and fellowship events. The walking group has been out 14 days, varying from a cultural tour of Glasgow, and canal and coastal walks, to several full day hill walking expeditions. It was also mentioned that the donation to Cornerstone (see photo) had been passed over last Friday by Secretary Andy Slater.

The principal office bearers for next year, who take over in July, were elected. Dan Moriarty will be President in 2017, followed by Eric Greig in 2018 and Raymond Jamieson will then follow Eric. Secretary Andy Slater and treasurer Billy Dickson remain in post.
Seagate Rotary would like to thank all who have helped them over the past year, and wish everyone festive greetings and a good New Year.