June 2019 - Mike Hull became new Honorary Members of our Club: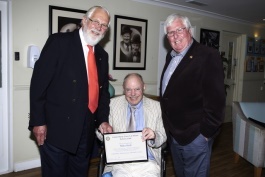 A small group of old and new friends visited Mike Hull at Bridge Haven Care Centre to formally present him with a certificate recognising his being made a Lifetime Honorary Member of our Club. Sadly he is no longer able to attend meetings.
18th February 2019 - New member inducted: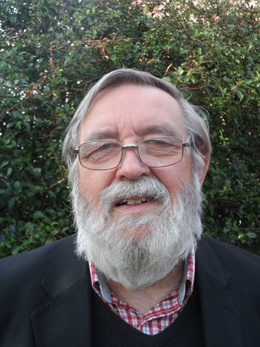 Mike Moore is a retired Chartered Accountant with many years' experience working in the charity sector. He has lived in Faversham his entire life. Since retiring in 2015 he has devoted a significant proportion of his time to working with a number of local charities as Treasurer or Trustee, often working for vulnerable people and was formally treasurer of the Fynvola Foundation. He is currently a School Governor at Kent College, Canterbury.