Update on Malawi Project
On Alex Evan Wong's return from Malawi he has written this update.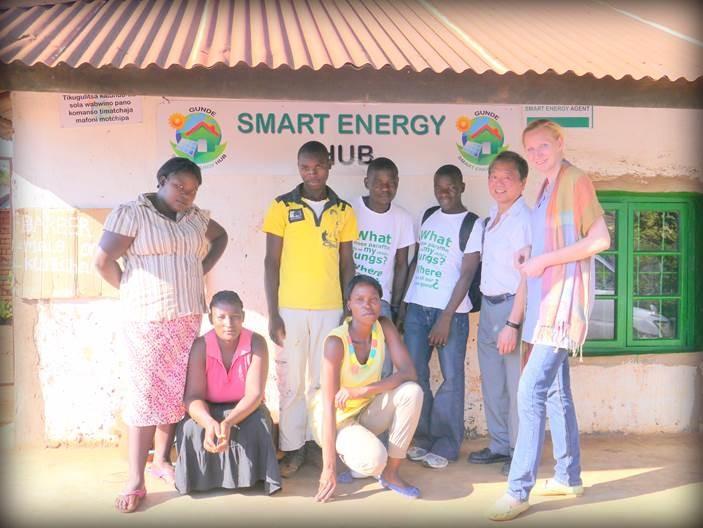 The Rotary Club of West Fife and Limbe Rotary Club (Malawi) have been contributing to an innovative solar electricity project for two villages in Malawi. An electricity supply is not available in Malawi villages meaning important activities cannot occur after 6pm when total darkness falls. In particular, children cannot read books for school study, and kerosene sale has been banned for lamps, due to the risk of fire burns to children. Mobile phones also need recharging after daytime working use. Rotary has installed solar panels into Smart Energy Hubs and trained village women to run a business of renting out LED lights, hair cutting, and video shows, and also re-charging mobile phones for a fee. The photo shows Rotarians from West Fife and Limbe Clubs with the local Renama trainers along with the women of Gunde. The project aims to generate enough cash to repay the capital for the small solar panels, thereby funding similar projects in other villages.