Nepal
Charitable Work in Nepal 2016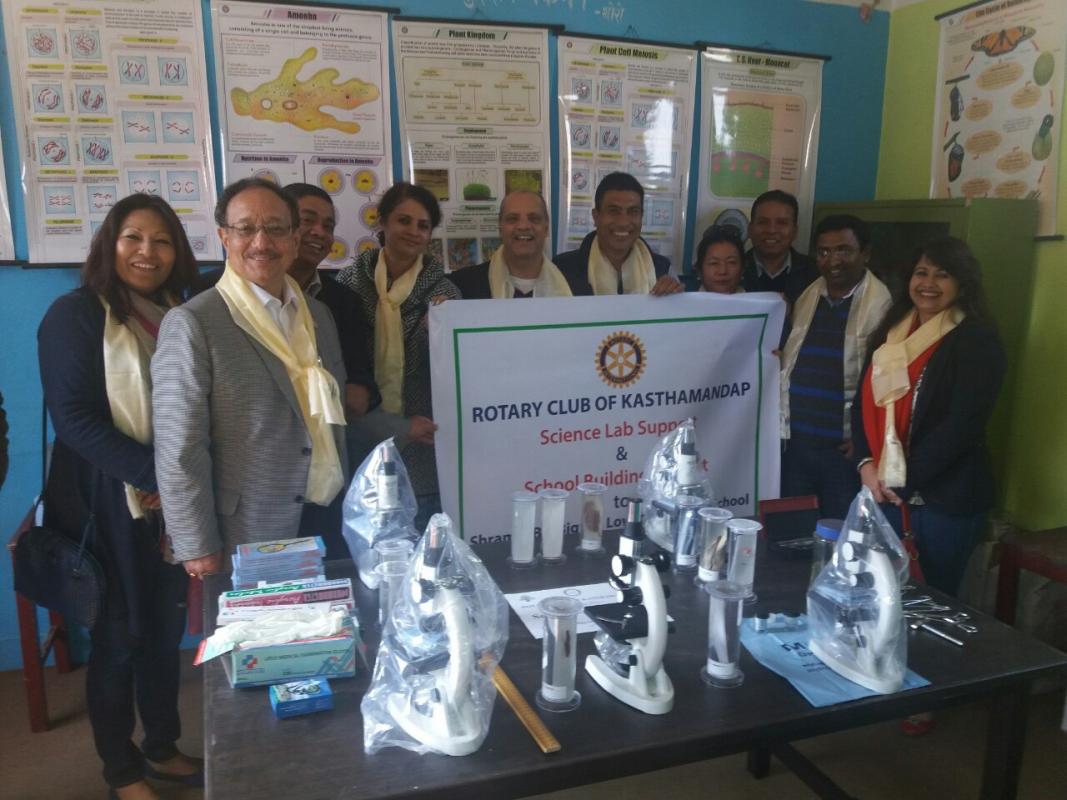 Recovery for Nepal with the Aid of Rotary Club of Alloway
Following the Rotary Club of Alloway's successful fund raising efforts in 2016, school children in the area of Nepal affected by an earthquake, are being helped back onto the road of normal education. Thanks to the support of the public and many generous business sponsors, the 1stAnnual Duck Race alone contributed most of the £2650 raised by the club. This sum was supplemented by a grant of £2150 from Rotary District 1230 District Grants Fund, bringing the total to £4800. This sum was used to support a schools' rebuilding project in the Katmandu area of Nepal, made possible through the collaboration with the Rotary Club of Kasthamandap.
The local Rotary Club is involved in a number of school rebuilding projects. The first instalment of funds was used to provide two sets of science laboratory equipment, which now have been received and handed over to two schools: Shramic (Labor) School and Bhaleshwor School in Panauti, Kavre District, in a small ceremony attended by senior school children and school faculty.
The second instalment will be used to purchase toilet facilities for Jogeshwr Lower Secondary School at Mahadev Tar in the Kavre District. This has great importance for the girls, as it means that they can return to education.
The last word goes to the Past President of the Rotary Club of Kasthamandap who wishes to
"Express our sincere appreciation to you and your club for the generous gift. It has no doubt brought much delight to the needy children, as they are now equipped to pursue their science education in sufficient quantity."
Our 2nd Annual Duck Race is on Saturday 13th May 2017. If you would like to be involved in helping to raise funds for International Causes, then please fill in the form below and someone will get back to you. You are assured of a warm welcome.