Rotarians Vaccinating Children Against Polio in India
Rotarian Paul Harvey administering the ceremonial first vaccination of the National Immunisation Day in Bhiwadi.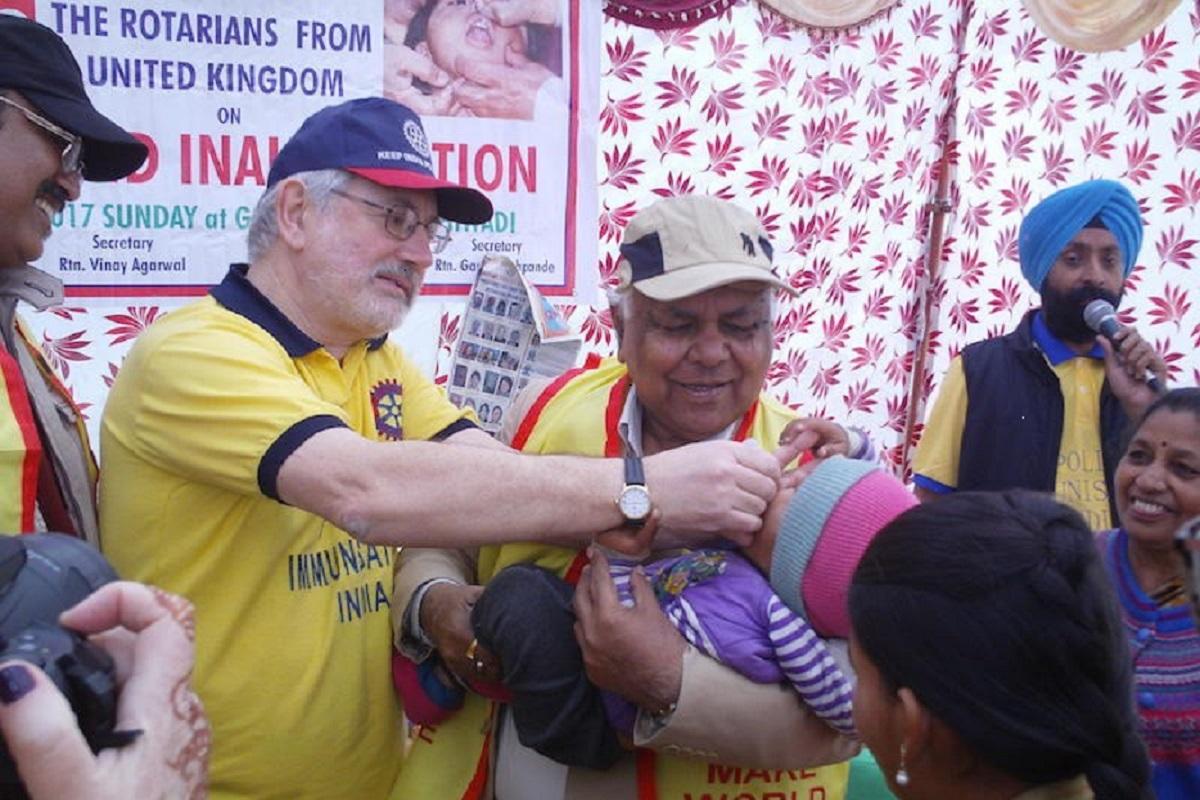 Paul Harvey of The Rotary Club of Bishop's Stortford and his wife Pat of the Inner Wheel Club have just returned from their recent visit to India, where for the fifth year running they took part in the Polio National Immunisation Drive which has helped to rid India of this dreadful disease.

On 29th January Pat and Paul were part of a Rotary International team taking part in the Indian National Immunisation Day. They were vaccinating children under the age of 5 living in Bhiwadi. The aim of that day was to immunise 170 million children throughout India under 5 years old in order to minimise the risk of the polio virus coming back and re-infecting Polio Free India.

Paul sent this message on the day: "It has been an extraordinarily hard day - we have adopted a different technique here in that we work as a team of 20 and swamp an area, find children and get them vaccinated. It has been a very effective method and at two of the five places we have been vaccinating, we have run out of vaccine as we have done so many. In one place we exceeded the day target by just over 400%."
In March 2014 India and 10 other Asian countries were declared free from polio, meaning the disease had been eradicated in 80% of the world.The World Health Organisation certified the South East Asian region – which includes India but excludes Afghanistan and Pakistan – polio free after three years without a single new case being reported.

Last year fewer than 40 children were paralysed by polio worldwide: a dramatic decrease from the 350,000 cases per year in 125 countries in 1985 when Rotary International initiated a worldwide effort to eradicate this terrible disease. Today the virus is limited to a few areas in just three countries – Pakistan, Afghanistan and Nigeria.