Canine Partners - 20/03/17
Weekly Press Release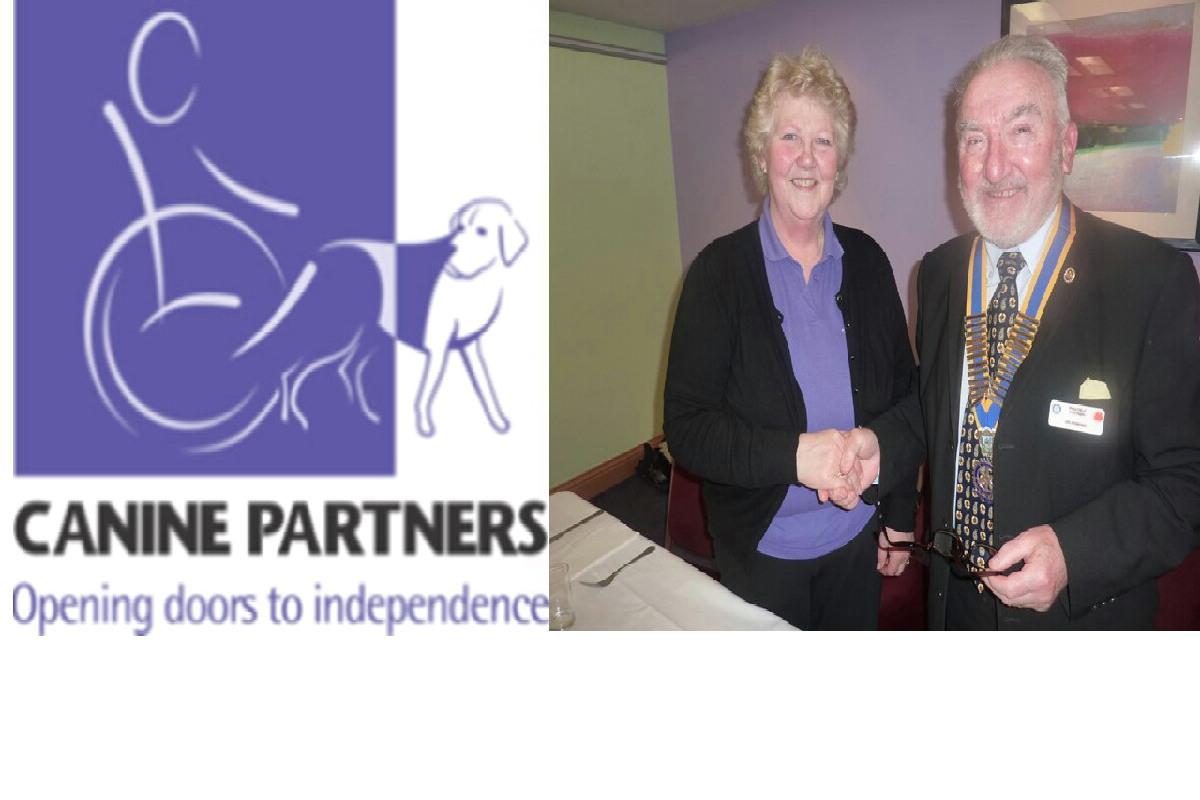 On Monday Seagate Rotary President Jim Anderson presented a trophy to the Scottish Blind Golf Society, to be competed for at the Society's annual competition.

It was reported that Greenwood student Adam Lee, sponsored by Seagate Rotary, had won the District competition for Young Musician of the Year, and will go on to compete in the national final in Edinburgh next month.

Speaker on Monday was Margaret Weir, a Rotarian from Troon, who is a puppy trainer for Canine Partners in Scotland. Canine Partners is a charity that assists people with disabilities, generally wheelchair users, to enjoy greater independence and quality of life through the provision of specially trained dogs.

The dogs can help in many ways, such as opening doors, unloading a washing machine, picking up dropped items and fetching things. They are carefully chosen and go through 20 months basic training with a family and then a further 6 months advanced training before they are ready to be allocated to someone. Margaret gave several examples of how these dogs have transformed people's lives. There were many questions, and a Vote of Thanks was proposed by Adam Moonie.