What Rotary does, both locally and worldwide
About Rotary International and Rotary Nailsea & Backwell and surrounding areas. Also select this banner if you might be thinking of joining us ?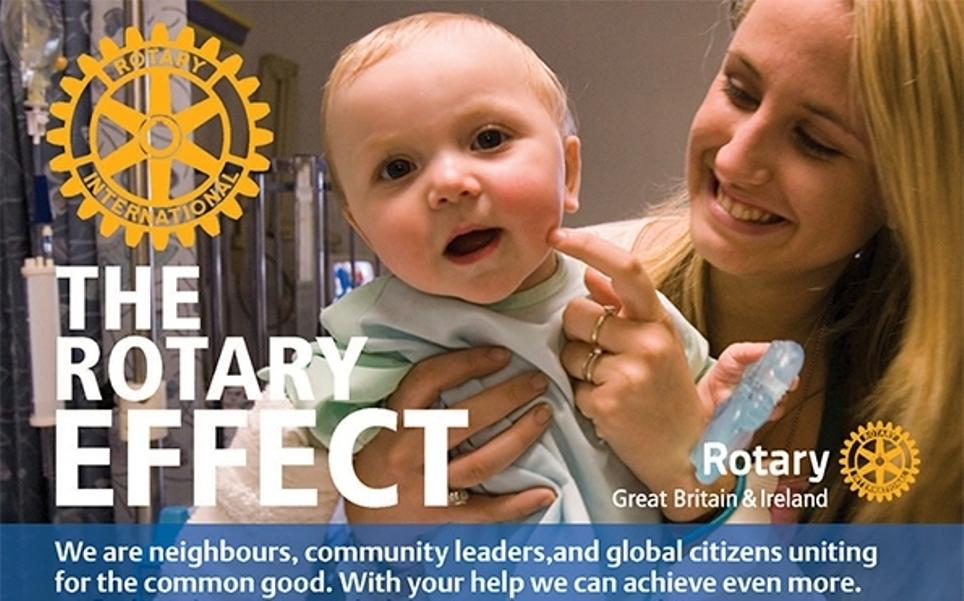 About Rotary both locally and worldwide
For a short summary about Rotary both locally and worldwide click this line .

For a video about the achievements of Rotary Foundation Charity click this line .

About Rotary in Nailsea & Backwell and surrounding areas. Why not join us?
We are a friendly club that was formed in May 1977 currently with 44 members and are always on the look out for potential members, both male and female, who would like to put something back into our local community and the national / international scene.
We also have a very active social programme of events and visits for members and their partners.
Normally we meet on very nearly every Thursday evening at The Mizzymead Recreation Centre in the middle of Nailsea. Mizzymead Centre is a members club, so visitors please do need to contact us prior to the day of the meeting. Return to the home page and scroll down to the foot of the page to see a streetmap of Nailsea. Mizzymead Recreation Centre is at the end of Mizzymead Rise (off Hazelbury Road) and can easily be identified by the entrance to the parking area. We meet at 6pm on the 4th Thursday in most months and at 7.30pm on most of the other Thursdays in each month, gathering in the bar lounge beforehand.
Obviously we are not holding our usual meetings during the current Covid-19 situation. Short Zoom meetings are held on a regular basis and are posted on the website diary pages.
If you would like to know more about us and the work we do, with or without the view to possible membership, please select the 'Contact Form' and select the "Membership Contact" from the contact list in the 'Subject' drop down menu box.
---
Below is a transcript of what Bill Gates said about Rotary when he spoke about the work that remained to rid the world of Polio in his 2013 Richard Dimbleby Lecture.
END POLIO NOW
"Many organizations helped push the eradication resolution through the World Health Assembly, but the one you wouldn't expect is Rotary International. Rotary is a service organization with 1.2 million members in almost every country in the world, including more than 50,000 in Great Britain and Ireland.
Rotarians pledge to put service above self, their motto, but they have no specific global health mandate. They are not polio experts. They are regular people who go to work and spend time with their families. For three decades, they have also spent time advocating for polio eradication, raising money to support vaccination, and giving kids polio drops all over the world.
Other partners include the Centers for Disease Control, UNICEF, and the World Health Organization. We rely on them to excel at their jobs. But that is not enough. We also need people whose jobs have nothing to do with the health of poor people to act. That is public will."
---
The battle against Polio is not won yet but it is well on the way.