The 20th Anniversary Charity Golf Tournament
Our Current Club Projects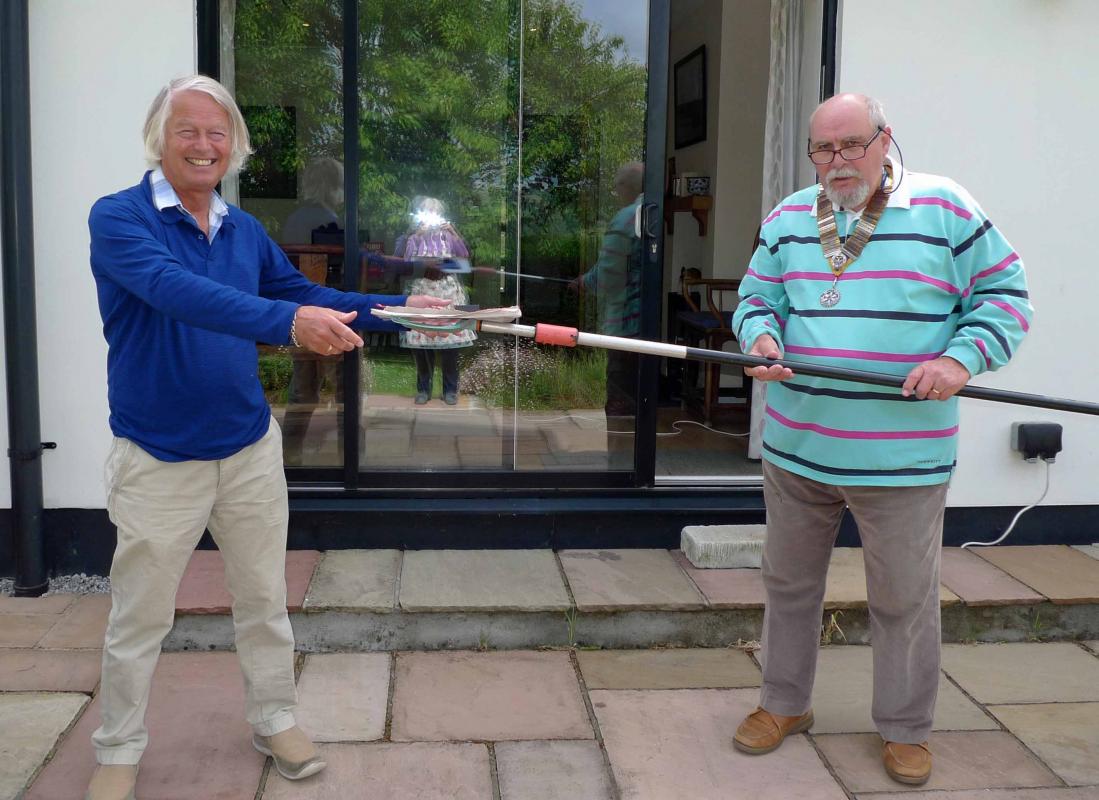 The 20th Anniversary Charity AM-AM Golf Tournament.
This year saw the celebration of the Charity Golf Tournament which was initiated and organized since its inception 20 years ago by the Rotary Club of Sheffield. All the money raised goes to St Luke's Hospice in Sheffield. The late John Catron who was a member of the Rotary Club initiated the Tournament for St. Lukes. David Green a past member of our club organized and co-ordinated the whole event.The overall nett profit will be cc £3,250.00 . We are still awaiting a final figure from St. Luke's,on just how much the Tombola raised.
There were 32 Teams entered, up on last year, 4 Hole Sponsors, the Pros' Sweepstake raised £230 which was given back entirely by the winners to St. Luke's - very generous - and a few other donations. We also had 2 volunteers from one of the entries - pwc - to help staff the half-way house. Excellent! St. Luke's also got Sainsbury's, Waitrose, Tescos, Morrisons, Spar and Mitchells to provide wine for the Tombola Bottle stall. Rtn. Bob Jackson kindly arranged for Simpkins(the late John Simpkins was a member of our club)to again provide Tins of Sweets for all entrants - a great touch and much appreciated by all recipients helping to get each round off to a happy start and a smile of everyone's faces. Roses the Bakers provided 25 Gingerbread Golfers for the Tombola - as they used to several years ago and have agreed to do so again next year. Phillip Smith of Bents Green Nursery again (20th. time!) provided a Hanging Basket for the Tombola (his Father Henry used to be a Member of the Club and a friend of John Catron.
David received several nice emails back saying how enjoyable the day was and they'll be back next year! The weather helped of course - the Sun makes a big difference to peoples' feelings!
Rtn Melany Holmes, our club President spoke very well at the evening prize giving and It was great that she and Rtn. Sue Preston came to it - and I also Rtn David Dickenson during the day and Bob' of course as Starter. Your presences helped to maintain the Rotary Club of Sheffield's mark on it which was reinforced by reference to it in the printed Programme. Rtn Vishwa Mehrotra of course entered a Team as usual with his wife Vijaya and their friends Navnit & Mrs Nalim Patel. Overall the Club and Rotary's name was well reflected and represented.
David is very happy to continue to run the Golf Tournament on the Club's behalf - the historical and good links/relationships he has developed over the years with many of the Teams and Team Captains.