Rotarians from the Rotary Club of Rochford recently supported the Hanningfield Sailability Project. (HSP)
HSP are a small group affiliated to the Royal Yachting Association, who have been operating at the South Hanningfield Reservoir since 2013. They aim to provide sailing experience and training for disabled people of all age groups and most levels of disability. Using specially designed boats, able bodied volunteers support the disabled people and ensure a safe environment to enjoy their sport.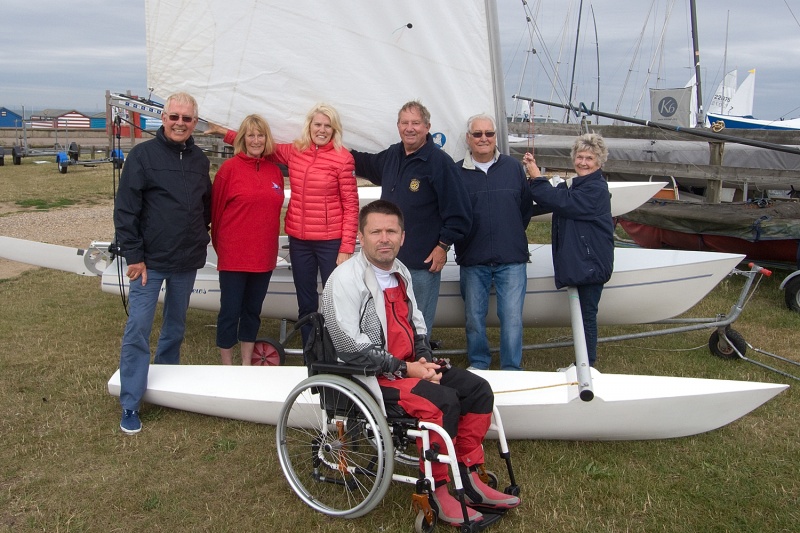 Four disabled sailors took part in the Nore race, which is a gruelling 17 mile yacht race which takes place annually and is organised by the Benfleet Yacht Club. The competitors started from Southend Pier, crossed the hazardous Thames Estuary shipping lanes and raced with about 80 other yachts along past the Kent coast and returned to the finishing line by the Southend Pier.
It was a personal triumph for each of the disabled sailors who spend much of their time in a wheel chair.
Although there were no podium honours this year our four sailors said that they had a great time.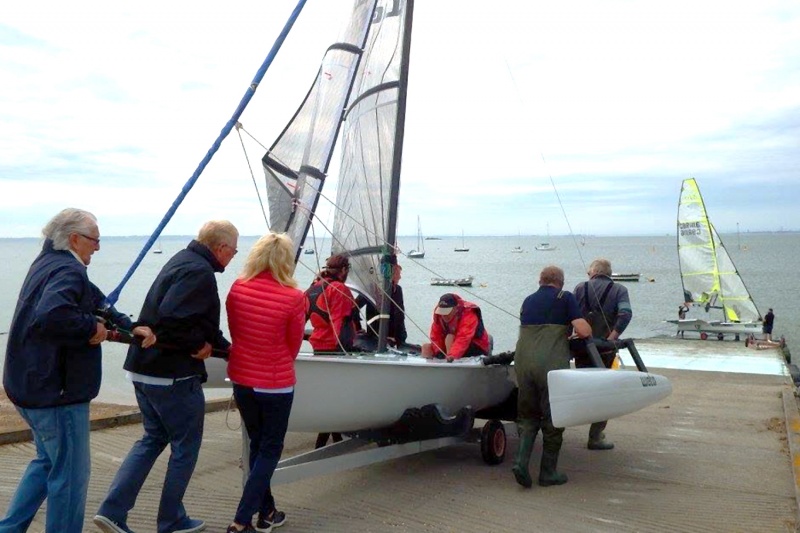 Members of the Rochford Rotary Club and their partners helped to rig the specially designed Sailability trimarans as well as help launch the vessels from the slipway at Thorpe Bay Yacht Club and finally recover the boats and prepare them for the journey back to Hanningfield reservoir where they are based.
President of the Rotary Club of Rochford, Rotarian Alan Harvey OBE, said: "It was a tremendous effort by the sailors and I was very pleased that our Club were able to assist them launch and recover their boats. It was another fine example of the work Rotary carries out in our local community."