District Governor's Visit - 31/07/17
Weekly Press Report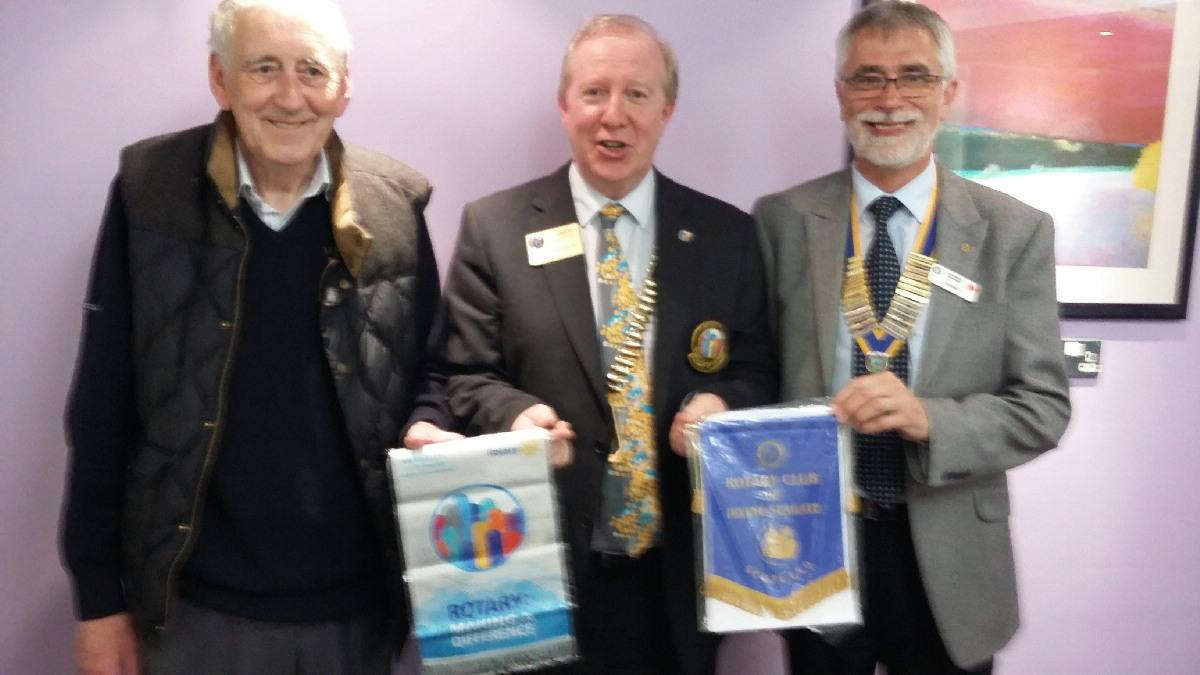 On Monday, Seagate Rotary welcomed back Dan Moriarty after an extended stay in Atlanta, Georgia, where he had been at the Rotary International conference. Dan reported that he had also visited clubs in Mississippi and Texas and noted that some things are on a different scale over there.
Seagate will be running their usual hot dogs and crepes stall in Kilwinning Road on Marymass Saturday, and preliminary plans are in place for the visit of the twin club from Orleans next summer. Social and fundraising activities are being organised for the rest of the year.

Speaker on Monday was District Governor Gary Louttit, who outlined his plans for the coming year including a new District charity initiative and the annual District conference in September. There were questions and comments to the Governor, and a Vote of Thanks was proposed by Raymond Jamieson.