A Charity Mucical Event in Memory of Richard Clarke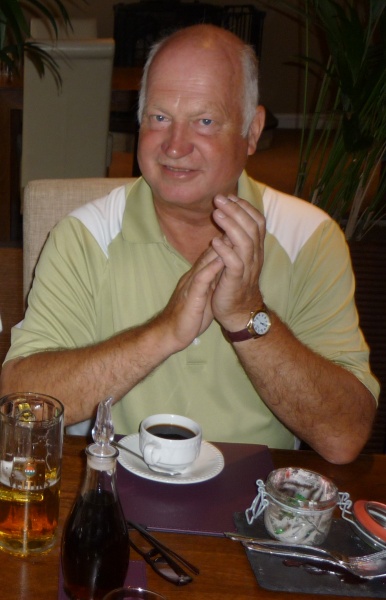 At the height of the summer, Chelwood Bridge Rotary Club and Blagdon villagers organised a Charity Musical Gala at St Andrews, in memory of their much admired and respected friend, Richard Clarke.
Richard lived with his wife Kay and their children in Blagdon where he was organist for many years at St. Andrews. His alter ego, 'Fingers' Clarke, was the key board player of the rock and roll group, Junk Male.
On a balmy summer's evening, a sell-out audience was treated to a veritable celebration of Richard's eclectic taste in music which ranged from opera and classical to jazz and rock & roll.
His daughter, Jenny, flew in from Spain to sing with 'Stelle Cadente' whilst Blagdon villagers Rowan Vince (pianist), Clare Macourt (soprano), Barry Day (baritone), Heather Walters (vocalist) and the Blagdon Village Voices mesmerized the enthralled audience with a series of truly memorable and outstanding performances.
The evening was completed by Junk Male whose earthy and energetic performance was worthy of anything you could see at Glastonbury. A fitting musical tribute to Richard from his family and friends came to an end as the audience jived the night away.
From his friends in Rotary
Richard - one of the kindest, most considerate people I have known - a true friend who I first met in the 80s. Our kids grew up together in Blagdon. Our friendship developed further as Rotarians. Latterly we spent time at concerts, walking and sailing. His knowledge on numerous subjects was astonishing and his interest in everything around him was uplifting. His musical performances were entertaining, and his organ playing in this very Church was invigorating. Add to that a wonderful sense of humour and you have a man who was a pleasure to know. He is sadly missed. Today's celebration brings together many aspects of his life and will remind us how he has touched our lives in a positive and memorable way. Let us all enjoy this splendid occasion - celebrating Richard's life in music. He would have just loved it, just as we loved him. Steve Tanner, friend and fellow Rotarian.'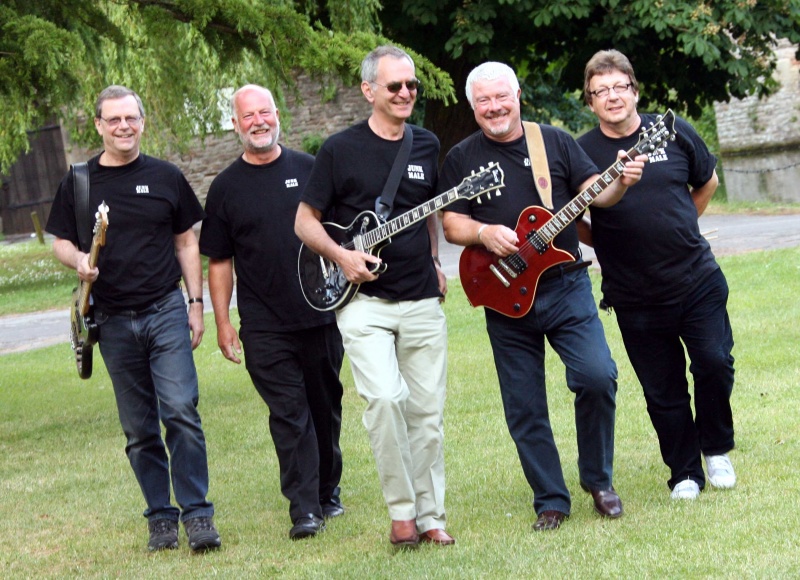 Richard "Fingers" Clarke was one of the founding members of Junk Male, when it started some fifteen years ago. He had a unique talent among the rest of the band – he could actually read music! In his earlier years Richard played in several bands at a semi professional level, playing in dance halls hotels, clubs, restaurants, Air Force bases as well as private functions in and around London, all over Southern England and also in Germany and Italy.
So, for the rest of us rookies, Richard brought a reassuring air of confidence to the band, whatever the problem was, Richard would know how to resolve it. For example, audio feed back can be a nightmare, but Richard was able to look at the myriad of sliders and knobs on the mixing desk and calmly adjust until the feedback was eradicated. As for the rest of us, such adjustments were (and still are) a black art!
Junk Male is made up of enthusiastic amateurs. We simply love getting together to make a bit of a noise. Everyone looks forward to doing their bit, especially solos. The worst thing that can happen is if one member of the band plays or sings when he wasn't supposed to, especially if in doing so, he messes up another band member's solo. This used to happen a lot and it was usually Richard's solo which was ruined. Whereas other band members would curse in such circumstances, Richard would always stay calm and smile over the problem. "You'll get it right next time" he'd say reassuringly!
Richard's commitment to the band was amazing and even whilst going through his cancer treatment he'd make every effort to get back in time for band practice. Literally leaving Southmead Hospital after yet another dreadful procedure, and going directly to Blagdon Village Club for band practice.
The memory of Richard's musical talent coupled with his calm, confident, reassuring nature is something to be treasured. Jon Jeffries, Junk Male