The Rotary Club of Rayleigh Mill took the opportunity of the visit of District 1240's District Governor, Nick Sillitoe to present him with a cheque for £600 in aid of BuildAid, one of his nominated charities.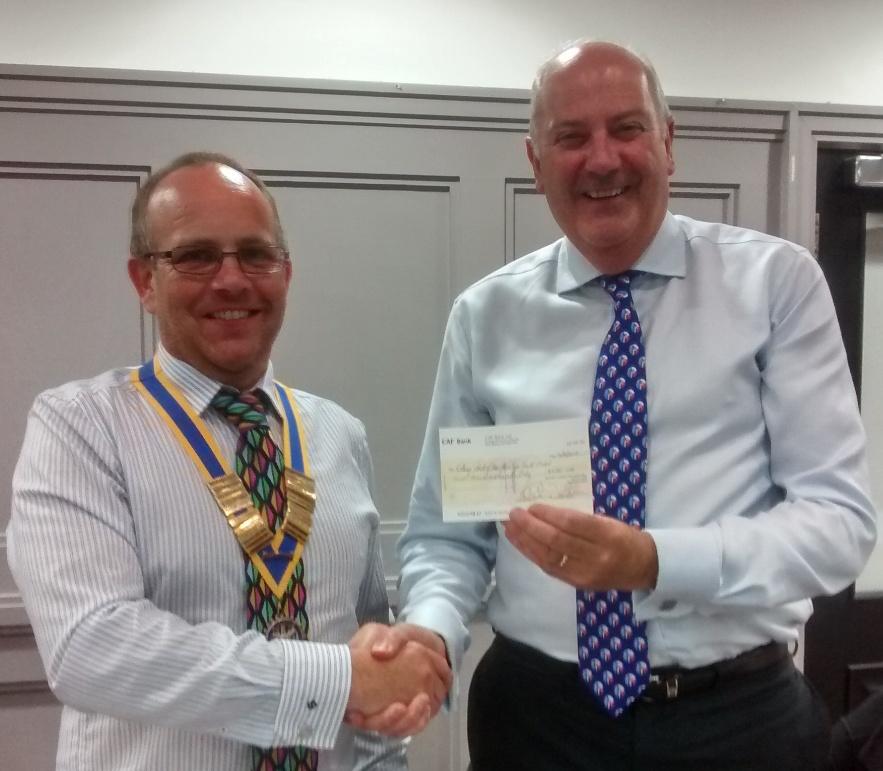 Show related pages
BuildAid was started in 2005 by a team of environmental building professionals in response to the South East Asian Tsunami. The original concept was for BuildAid to provide technical expertise and funding for the post Tsunami rebuilding schemes utilising local suppliers, tradesmen and volunteers from the community.
Since then BuildAid has evolved from providing emergency aid, to long term community projects, using its specialist aid model to assist over 400,000 people in need across four continents. They operate pre-dominantly in post-disaster areas and focus on building schools, orphanages and medical facilities as these are the areas they know can make the most impact.
The aid is permanent, cost effective and helps those who need it most.
The Rotary Club of Rayleigh Mill President, Carl Watson said "This is just one of the many ways that Rotary tries to help people both here and overseas"