On Monday, President Eric Greig presented a cheque from Seagate Rotary to Stephanie Frearson of SANDS, the local Stillbirth and Neonatal Death support group. The money was largely raised from a bottle stall at the SANDS gala day and duck race in Eglinton Park.

Seagate's speaker on Monday was George Campbell, talking about the Rotary supported charity Kids Out. The charity gives positive experiences to disadvantaged children, including days out, toy boxes and Christmas presents.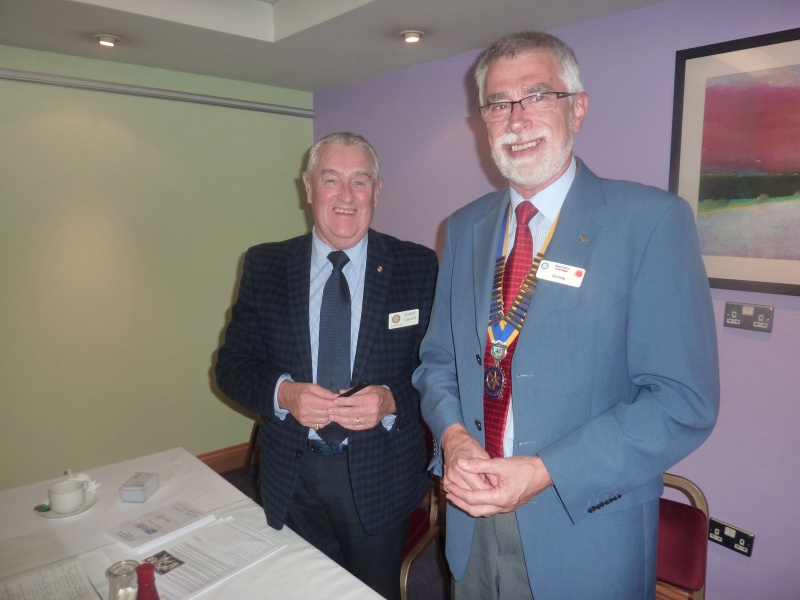 In their annual fun day out in June over 2000 children were taken in groups on various activities all over Scotland. Their recent fund raising dinner in Glasgow raised over £50,000.

On Saturday, Seagate will be running their usual Marymass stall in Kilwinning Road, this year providing hot dogs, crepes, tablet, tea and coffee. Funds raised will go to the club's charity account.