1000 ORIGAMI CRANES OF PEACE
Origami Cranes as displayed in St. John's Church Harleston in 2019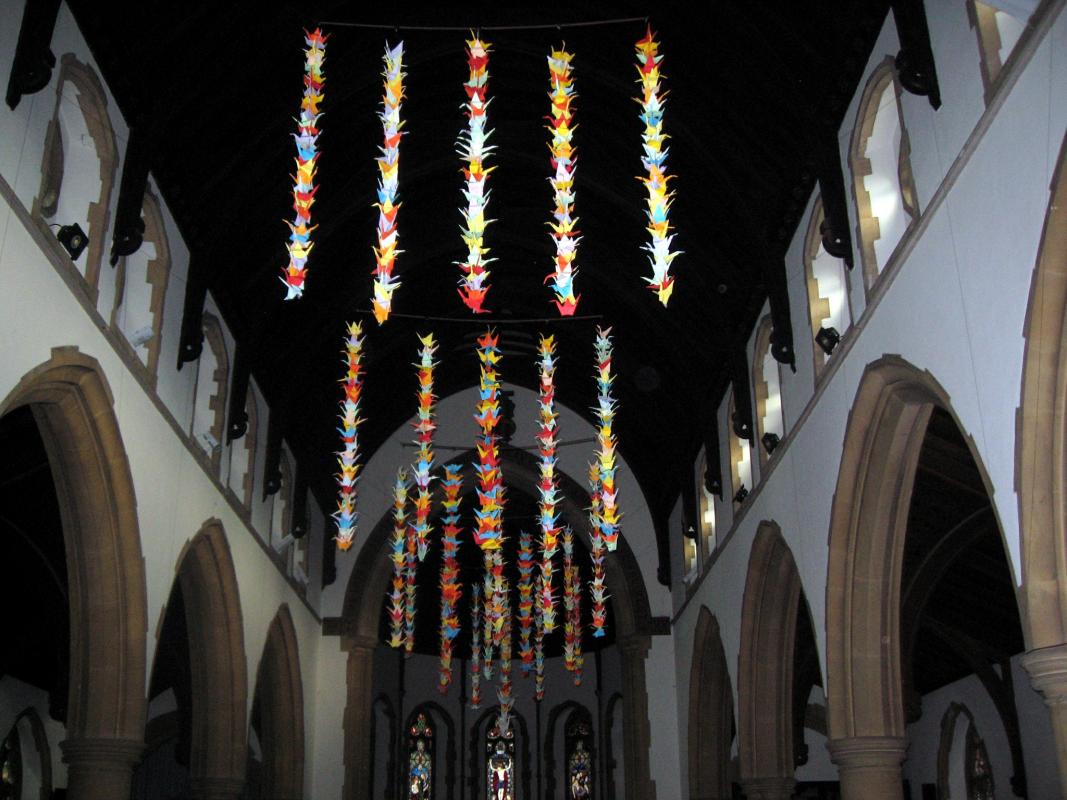 In conjuction with Harleston's Future and the community, we have worked with local schools to produce 1000 origami paper cranes. The students all wrote or drew messages of peace on squares of paper which were then folded into the shape of the bird. Also on the wings there were stamps of a swift. These birds are welcomed into Harleston and, as they know no bounderies, we share their characteristics. Once all the cranes were folded and their contents recorded, they were strung together by members of Malthouse Court and hung in St. John's Church by kind permission of Rev. Nigel Tuffnell.
The next step of the journey was for the tokens from the cranes to be taken to New York. Our immediate past President Robin Twigge took them to the Peace Bell and Ground Zero as a gesture of peace from Harleston. We hope to take them into Hiroshima eventually after taking them to California to go up to the highest point on earth in a weather balloon.
As Rotarians, we are encouraged to work in all areas of the community and this project meant that we did just that. Peace and Conclict Resolution run through everithing in Rotary and, even if we cannot bring peace to the world, we can make a start right here in Harleston.