Rotary Youth Chair & Youth Projects 2017/2018
Rotary Youth Chair & Youth Projects 2017/2018

13th September 2017
Dear Principal,
The Rotary Club of Athlone are very pleased to run with five exciting youth programmes during the coming school term 2017/2018. The overall aim of these programmes is to develop the enormous potential of young people in our community and provide opportunities where they can participate in activities that they enjoy and can shine.
I have outlined a brief summary of the 5programmes below as a first step to engaging with your school this year. One of our members will be happy to visit the school and speak with you and the Transition Year Co-ordinator to give more detail and facilitate any questions you may have about the programmes. We will contact you in this regard shortly.
The five areas and indicative timeframes are outlined below:
Youth Leadership - Club Interviews with Schools – October 2017
Young Chef – In house school competition December 2017, Local schools final January 2018
Youth Exchange - registration from October 2017 till January 2018 for Summer 2018
Young Writer - Local Competitions early February 2018 – Finals May 2018
Local Young Photography Competition – depending on uptake – April/May 2018.
Kathy Becker is the Athlone Rotary Chair of Youth matters this year and she is really looking forward to working with you and your students.
Please feel free to email Kathy at kcasey75@yahoo.comor mobile: (085 1973021). You can also contact me at any time at 086 0479661 and joanneoc99@gmail.com
Yours sincerely
Joanne O'Connor
President
Rotary Club of Athlone
1. YOUTH LEADERSHIP DEVELOPMENT COMPETITION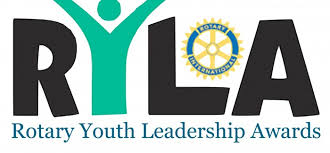 Youth Leadership Development Competition
This competition is one of our longest running youth projects and it rewards young people with clear leadership potential based on their extra-curricular activities. Last year we reviewed the format of the competition and we will keep this programme for the coming school year. Winners will visit Belfast and meet with local politicians and business leaders, then we travel to Dublin for further meetings with leaders and then the highlight of the trip will be to debate a variety of motions in the European Parliament in Strasbourg at Euroscola.
Club packs are being distributed to you.
· June / September 2017: Contact schools for participants
· October 2017: Hold club interviews and select club winner
· Late November 2017: Regional finals
· February 2018: Youth leadership 24 district winners go to Belfast/Dublin & Euroschola in Strasbourg
The first step is for the young person to complete their own personal Nomination Form and then submit it to the school for signing. The second step is to post the application form to Kate Murphy-Flynn, Shannon Lodge, Grace Road, Athlone, Co Westmeath or email shannonlodge@hotmail.com. Kate Murphy Flynn is the local Youth Leadership Co-ordinator for this competition.
The competition is aimed at senior secondary school students who must be over 16 years of age and under eighteen years of age on 31st March 2018. It is open to any qualifying citizen of an EU state living on the island of Ireland.
At national level,, any questions and answers, please contact Youth Leadership Competition co-ordinator Sam Crowe Rotary Club of Carrickfergus, Rotary Youth Leadership Project Office, 22 Marshallstown Road, Carrickfergus, Co Antrim BT38 9DE
Tel: 028 (048 from R.o.I.) 9336 3686; Fax: 028 (048 from R.o.I.) 9336 2452
Email:sam@homesbycrowe.co.uk
The Youth Leadership Development Competition is run by Rotary Ireland. Submission of a completed Nomination Form is conditional on each applicant agreeing to abide by the Competition Rules.
All applications must be on the prescribed Nomination Form, which is attached.
Applications must be fully completed, and countersigned by a teacher/principal / Youth leader at the applicant's school / Youth Club, to be accepted.
2. YOUNG WRITER COMPETITION

The theme for 2017-18 competition is to produce a written or typed story in prose entitled"A Different Perspective." The written entry could be fiction or non-fiction, a story or a poem, as long as the piece relates to the theme. AnA4 of 500 words is a suggested suitable submission. It is open to three age categories;
Junior: Aged 7 – 10 years; Intermediate: Aged 11 – 13 years; Senior: Aged 14 – 17 years.
We will run with Senior age group only this year.
The 2017-2018 information pack is available on the Rotary International Britain and Ireland (RIBI) website https://www.rotarygbi.org/what-we-do/youth-competitions/. In it you will find an entry form and all the information that you will require.
Entries from schools should be submitted to Athlone Rotary Club throughBilly Nott, who is the local Youth Leadership Co-ordinator for this competition (Shancurragh Coosan, Athlone, Co Westmeath, billnott1@gmail.com, 090 6472567). Dates will be advised closer to time of competition proposed February 2018.
The committee will aim to have the winning entries published in the Westmeath Independent and also will invite the winners to read their pieces at a Rotary Lunch/evening that coincides with the schedule. An independent adjudication panel will decide on winners.
3. YOUTH EXCHANGE PROGRAMMES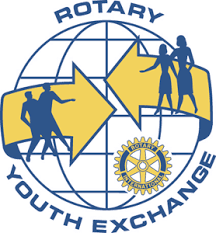 Rotary maintains a strong connection to youth and young adults and the youth exchange programmes are another initiative in that commitment. Participating in an exchange provides young people with the opportunity to
× Serving as an ambassador for their country and community
× Benefiting from immersion in another culture while adapting to a new
× way of life
× Making lifelong friends, not only within the host country but also with
× other students from around the world
× Learning about the practices and accomplishments of people in other
× Countries
× Returning home with a greater sense of the world and a deeper
× understanding of themselves and their culture
× Assuming leadership roles shaped by lessons from the experience
× Building memories that will be with them forever
Rotary is committed to creating and maintaining the safest possible environment for all participants in its programmes, including Youth Exchange. Rotary club volunteers administer the program at the local level, which helps keep costs low for students and their families.
Applicants are not required to be involved with Rotary in any way before applying. Children of Rotarians are welcome to participate but are not given any preference. Students and their families are required to provide round-trip transportation, clothing, health and travel insurance, and spending money. Free room and board are provided by host families selected by the host club.
There are 2 types:
Short-termExchange Programme: This exchange is open to students ages 15-19 and ranges from several days to about 3+ Weeks EACH WAY during summer holidays. It often takes place when school is not in session, and usually does not include an academic programme.TheIrish family hosts their exchange partner in their home for 3+ weeks, then the Irish young person goes to their home abroad for the same time.The school is required to give the student a good character reference.
International Camps & Tours: This exchange usually lasts 10-21 days away in the summer holidays involving international groups with only 1 or 2 young people from each country represented. They are focused on an interest, a hobby or a skill - e.g. music, photography, sailing mountains, tennis, history and the country chosen depends upon the young person's interests and focus. These exchanges typically involve an older student who is more independent and more mature.
You can find more information and register your interest online at http://www.youthexchange.org.uk Deadline for summer 2018 is31 January, 2018.
4. YOUNG CHEF COMPETITION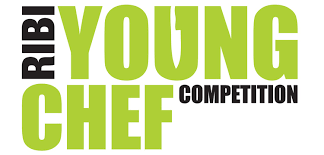 Aims
This competition aims to encourage young people to:
·Learn how to cook a healthy meal
·Develop food presentation skills
·Consider food hygiene issues
·Develop organisational and planning skills
·Develop an ability to cope in a demanding situation
Who can take part?
This competition is open to all students in full time education between ages 11 and 17 on 31 August 2017.
Please note this competition is intended for amateurs; for the purpose of the competition, an amateur is considered to be a person who is not in full, or regular part time, employment in the catering trade.
It is Rotary Club of Athlone's intention to hold this competition locally this year.
5. YOUNG PHOTOGRAPHER COMPETITION

· Entrants are required to produce a portfolio of three photographs based upon the theme, 'A Different Perspective' in colour or black and white on photographic paper. Prints to be submitted separately. Each print, including any mount should be no larger than A4 size. Mobile Phones may be used.
· Entrant must provide, in no more than 50 words, details of the inspiration for their photographs.
· Competition will open locally in March 2018.
· Winning entries will go forward to District level and if successful to National Level.
Please watch this short PowerPoint Presentation for futher details
/upimages/clubfiles/1522/Youth Slides 2017 adapted rev.pptx