The Rotakids at Knockando Primary School started after a visit from PP Sandy Ritchie and President Andy Jamieson. They were invited to speak to Mrs Scott, Primary 6/7 teacher who was keen to receive information on Rotakids. After the meeting Mrs Scott decided to proceed with in introduction of Rotakids at Knockando.
Pupils from Primary 4 to 7 are actively involved with Rotakids, planning Community events and becoming involved the End Polio Now campaign and filling Shoe Boxes.
The first project undertaken by Knockando Rotakids was to plan and undertake a Litter pick within the local community. They contacted the Community Warden and with his assistance and the assistance of Elgin Rotary Club members carried out a Litter pick around the public park in Archiestown. Five bags of rubbish were filled. The litter pick was followed up by a poster campaign, the posters designed by the Rotakids, asking the community not to drop litter.
The Rotakids are taking delivery of Crocus Bulbs which they are going to plant into pots and sell at the Christmas sale. All proceeds going to the End Polio Now Campaign.
A number of other activities are being planned over the coming years, all of which will be supported by the local community, Knockando Staff and Elgin Rotary Club members.
June 2019

President George Duthie and IPP Andy Jamieson present Knockando RotaKids Club with a Presidential Citation for their achievements up to June 2019.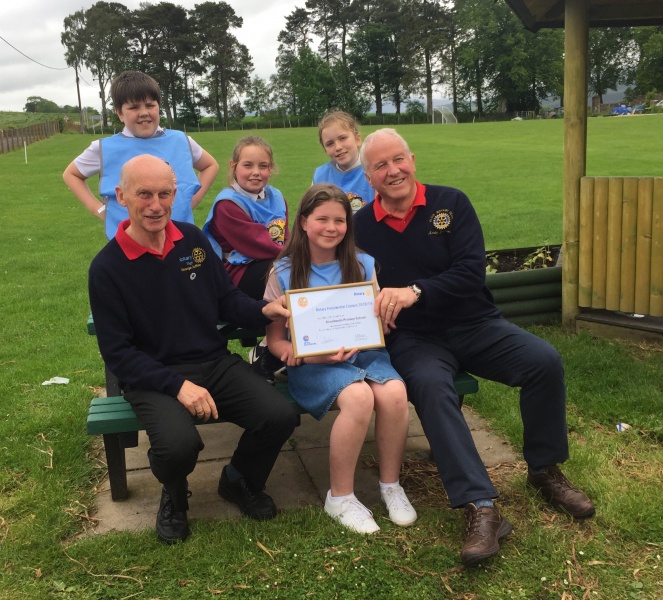 October 2018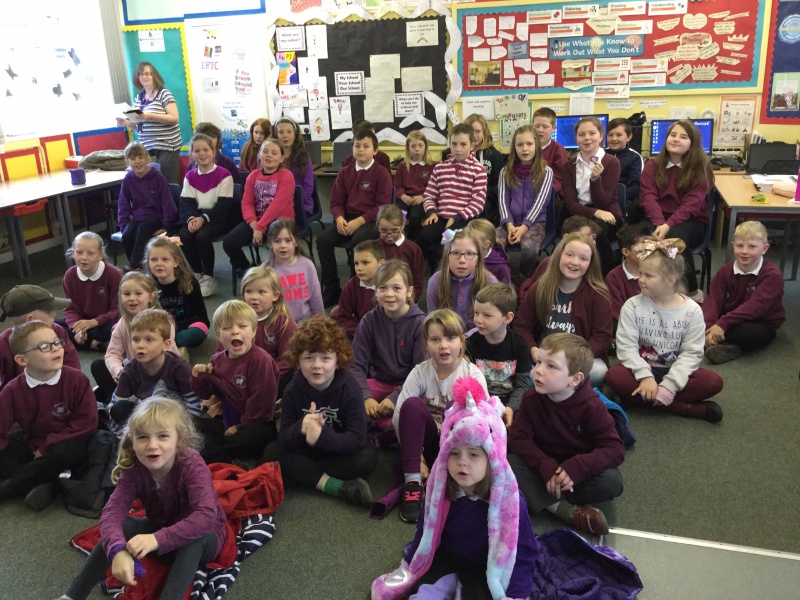 500 crocus corms have been planted in the school grounds, celebrating World Polio Day. The school also had a dress in purple day, draw a picture competition and a treasure hunt raising £60 for End Polio Now Campaign. Thank you and well done to all involved.

Autumn 2018
Rotakids at Knockando are engaged in collecting old spectacles which they will then donate to the charity World Vision. The campaign will run until the 1 October.
January 2018
Four new RotaKids are presented with their certificates from President Andy Jamieson.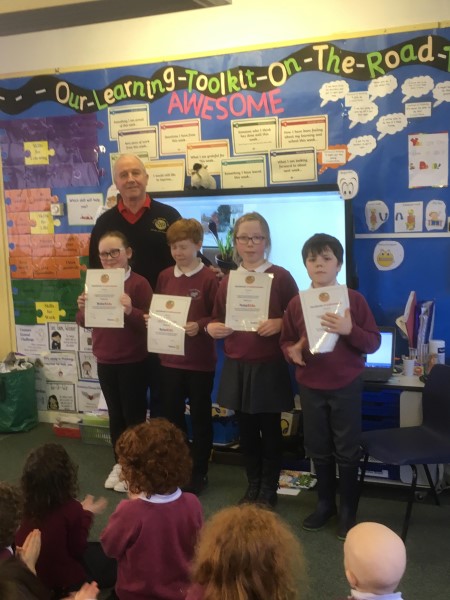 May 2018
Knockando RotaKids receive Citation from District Governor Graeme Archibald recongnising their efforts as a club.