Community/ Support of International Causes and Charities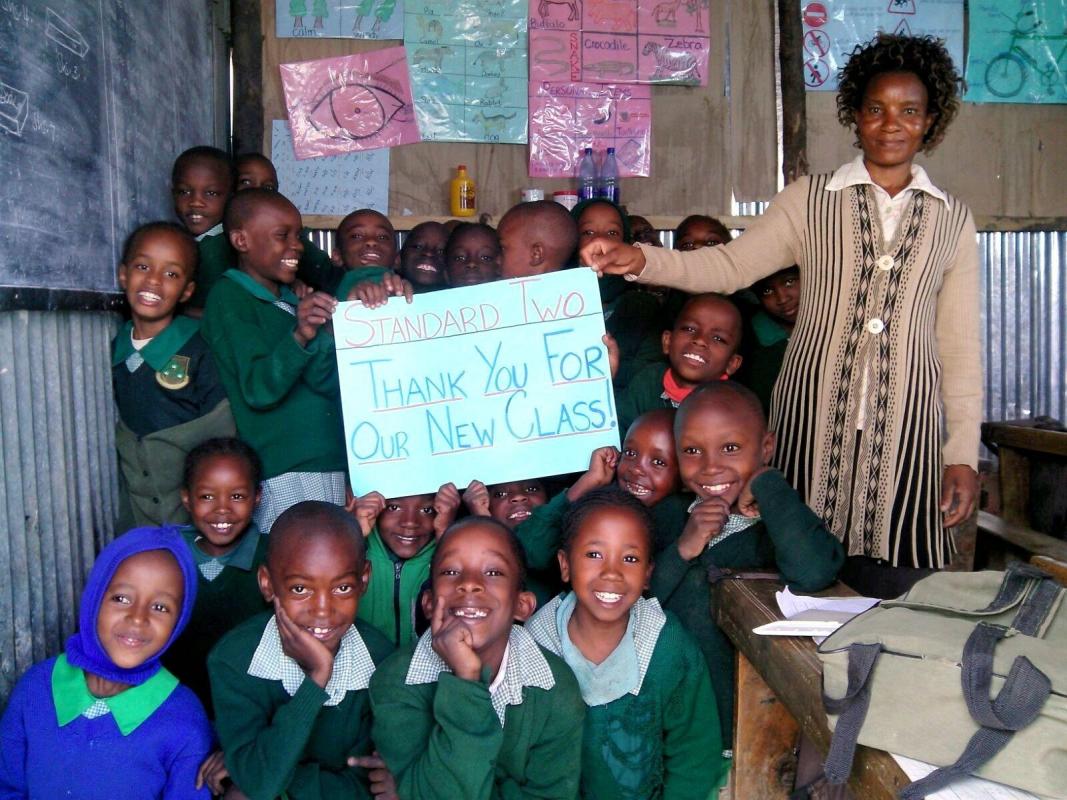 Footsteps International, based in Orpington, focuses on caring for children in need, supporting education and training for poor children, and fighting poverty and disability. They aim to connect those who want to help with those who need it.
Their projects are mostly in Kenya - a land of extremes of fabulous natural beauty and extreme poverty. It is one of the poorest countries in the world with %40 unemployment and %50 of people living below poverty line. The main projects are:

Naivasha: Sunshine Rehabilitation Centre, Naivasha Polytechnic, Bishop Wambari Girls School.
Mobasa: Tumani Children's Home and Tumaini Primary and Secondary Schools.
Nairobi: Church on the Rock School.
Apart from helping Footsteps with general funding, in 2010-11 the Club paid for the construction of a bore hole in Naivasha to provide fresh drinking water. Several Bromley Rotarians visited the Kenya in early 2011 to see the Footsteps activities and progress on drilling the bore hole. A video of the visit can be seen below:
Polio Plus, is the most ambitious programme in Rotary's history.

Since 1985, Rotary has led the private sector in the global effort to rid the world of this crippling disease. Rotary members, via their own charity - the Rotary Foundation-, have helped fund the campaign.

Since 1988, the incidence of polio has plummeted by more than 99 percent, from about 350,000 cases anually to fewer than 650 cases reported in 2011.
The wild polio virus is now endemic in only four countries: Afghanistan, India, Nigeria, and Pakistan. However, India on 13 January last year, marked a full calendar year without a case, paving the way for its removal from the endemic list.
But other countries also remain at risk for polio cases imported from the endemic countries. InAfrica in 2011, Chad and Democratic Republic of Congo had significant outbreaks. Also in 2011, a small cluster of Polio cases in China, which had been polio-free for a decade, was traced to Pakistan.

To date, Rotarians worldwide have contributed more than $1 billion toward the eradication of polio.
Reaching children with the oral polio vaccine in the disease's remaining strongholds is labour and resource-intensive due to a host of challanges, including poor infrastructure, geographic isolation, armed conflict, and cultural misunderstanding about the eradication campaign.
To see how the efforts of Rotary were recently shown on BBC Breakfast News broadcast, watch the following video:


Number of Polio cases between 1988-2010

| | |
| --- | --- |
| | Helping young people from disadvantaged and vulnerable backgrounds |
| | Maximising the potential of disabled children |
| | Caring for orphaned and vulnerable children at risk in Zimbabwe |