From 29th March groups of 6 will be allowed to meet outdoors once again which means our fellowship and charity supportive gardening, walking etc. can resume.
The Club's efforts from earlier this year can now be seen by people all over Newton Abbot.
End Polio Now campaign crocuses on The Avenue: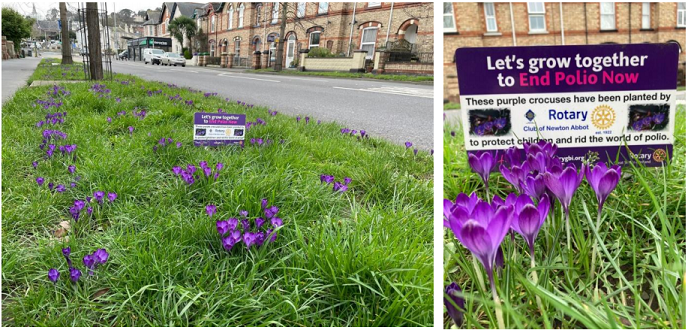 Marker for the sixtieth anniversary of the exchange between our Club and the Vitre Rotary Club in Brittany, France. The tree is a flowering ornamental apple tree (Malus 'Evereste'), it will flower in May!
We still hope Vitre will be able to visit us later this year for a celebration.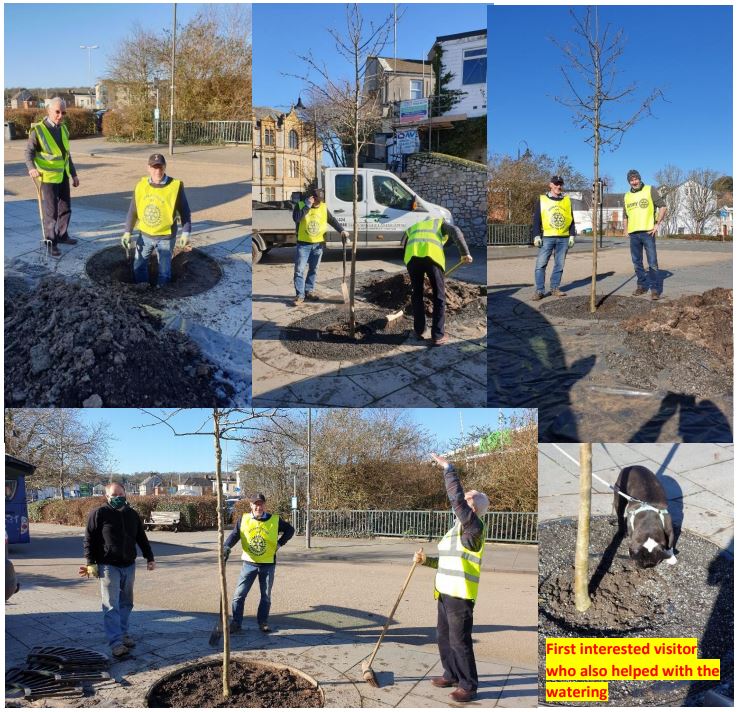 (many thanks to TOny Benger Landscaping Ltd, and to rotarians Kieth Walter and Jeremy Newvombe)
Daffodils at the riverside: