Sport/ City Foursomes Golf Competition
Sun 14th October 2018 at 10.00 am - 5.00 pm
Annual competition organised by Rotary over the Jubilee and New Courses. Prizegiving in the Links Clubhouse.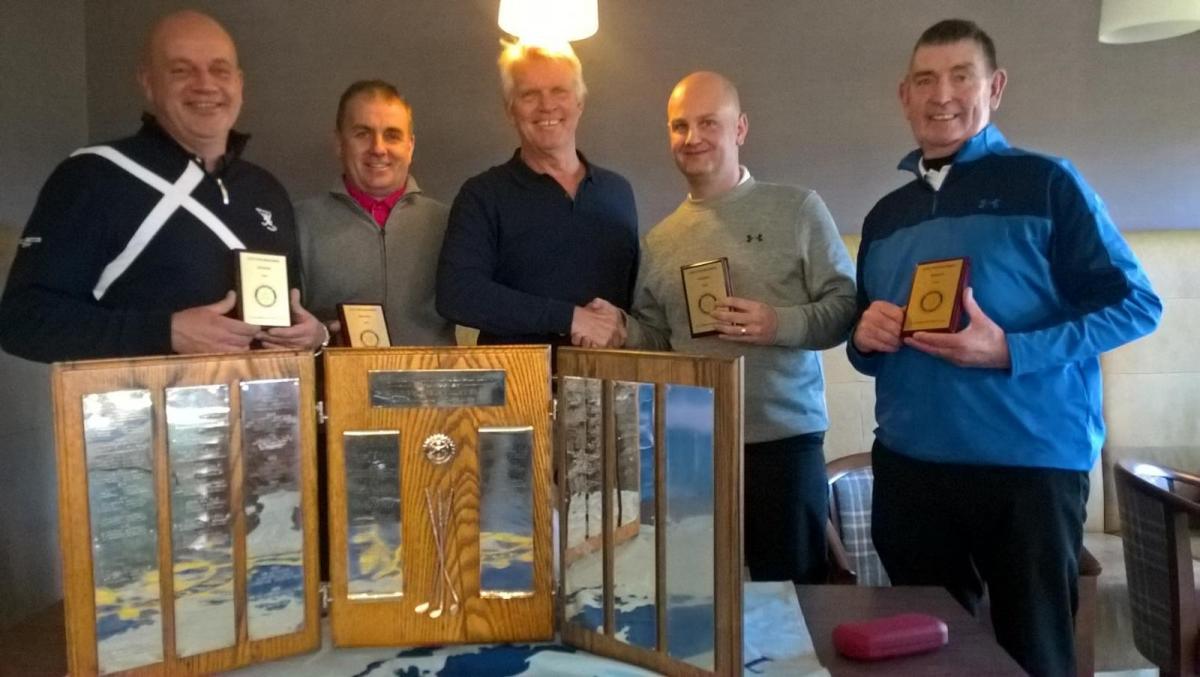 Show related pages
Sixteen teams took part in the 43rd City Foursomes competition over the New and Jubilee Courses on Sunday 14th October. Conditions were excellent and matches were completed in good time and with good stableford scoring.
The winners were the "Birdie Machines", followed closely by last year's winners, Power& Grace and the " New Club Rejects".
The results were announced in the Links Club House, where tea, coffee and sandwiches were appreciated by all.
There was good coverage in the following week's Citizen.
Thanks to Bill Whyte for his role in compiling the scores and in particular to David Hill and President Kim for their invaluable work in pulling in the teams from in and around the town. Our thanks also to the Links Trust for their valuable support with tee time and facilities
Organised by David Hill this year