Our donations............/ The Rotary Club of Rayleigh Mill contributes to the purchase of the new Minibus for Rayleigh Air Training Corps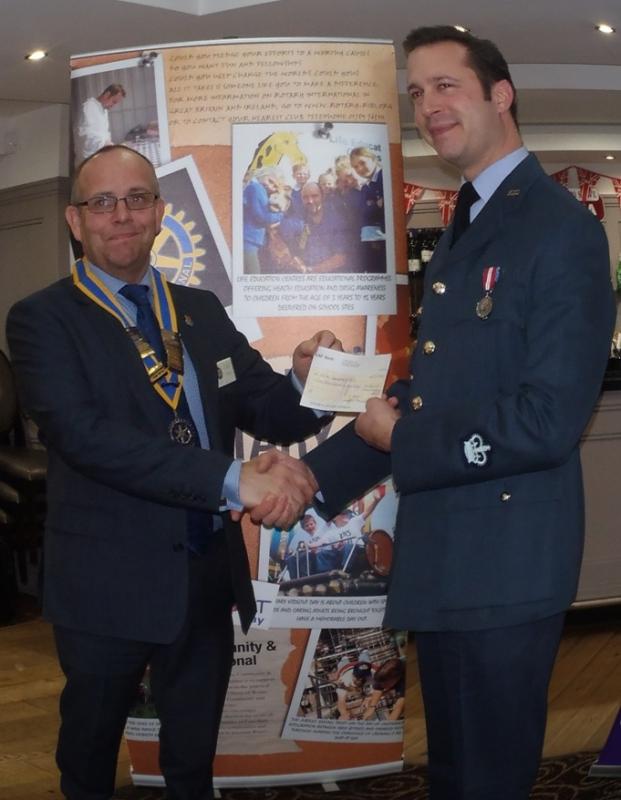 Show related pages
Warrant Officer Chris Barnes visited the Rotary Club of Rayleigh Mill to describe the work that Rayleigh Air Training Corps does with the young people on the Rayleigh area.
Chris provided a brief outline of the activities of the club and provided a long and impressive list of the achievements that have been reached by the Air Cadets in the short time that he has been in charge of the unit.
The unit and the cadets within it provide assistance to many civic and charitable events within the Rayleigh area that require transport to the various venues and, to provide that transport, have purchased a minivan.
The Rotary Club President, Carl Watson, thanked Warrant Officer Barnes for the ATC's help with the clubs recent 10k Run and presented him with a cheque for £1000 towards the cost of the minibus.