At the beginning of November President David Griffiths, & Vice-President Margot Mather and friends met with children from Horwich Parish School Eco Council and member of staff Mrs. L Magilton.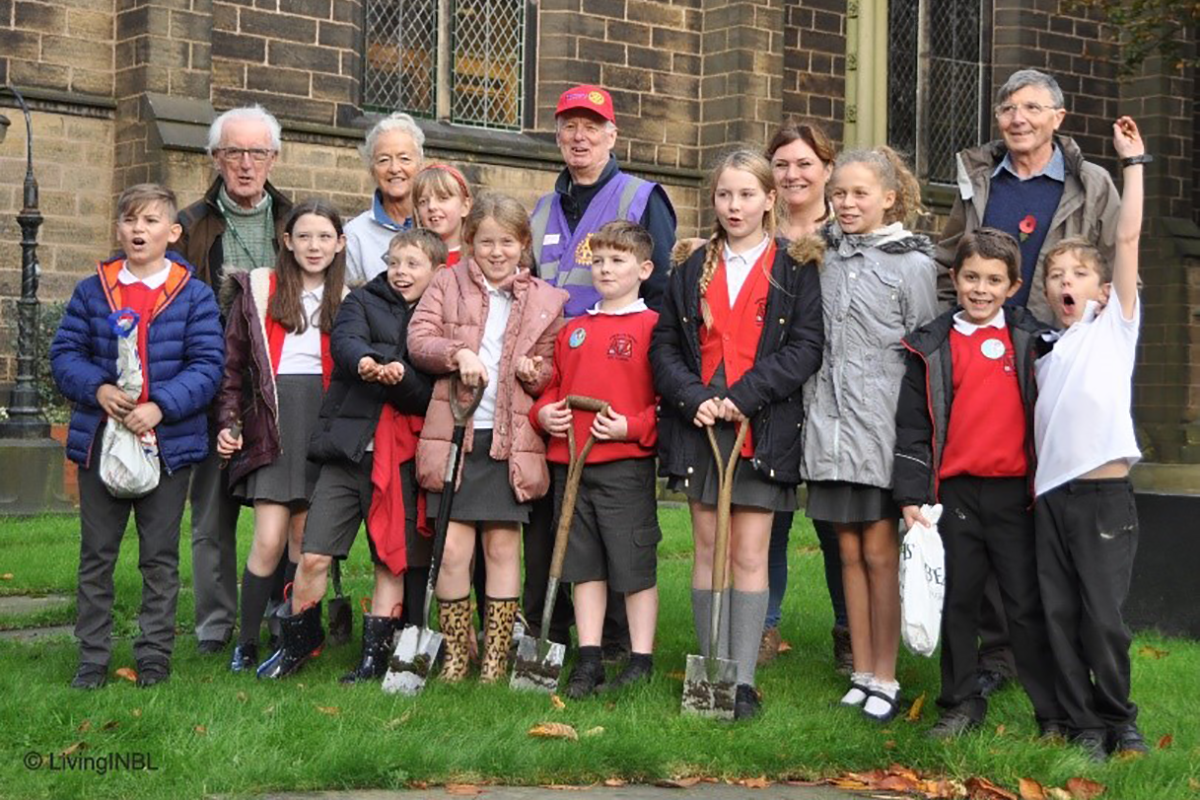 Show related pages
They met to explain what Rotary International is doing, with the support of the Gates Foundation, to end Polio forever in places like Pakistan.
We're closer now than ever to ending this devastating disease. Rotary has been at the forefront of the fight to end polio since the 1980s when it helped launch the Global Polio Eradication Initiative.
Children planted purple crocus in Holy Trinity Church-yard as part of Rotary's Purple for Polio appeal to End Polio now.
Thousands of primary and secondary school pupils across the country have planted purple crocus bulbs as part of a project by Rotary International in Great Britain and Ireland (Rotary GB&I) to stamp out polio across the globe.
It is about educating children about polio, a crippling disease that kills and paralyses young children.
The purple crocus symbolises the purple dye that is painted on the fingers of children to show they have been immunised.