We we wonderfully entertained at our meeting on 27th November 2017 by some of the students from the Music Man Project and after dinner we were given a truly inspirational talk by David Stanley, their founder.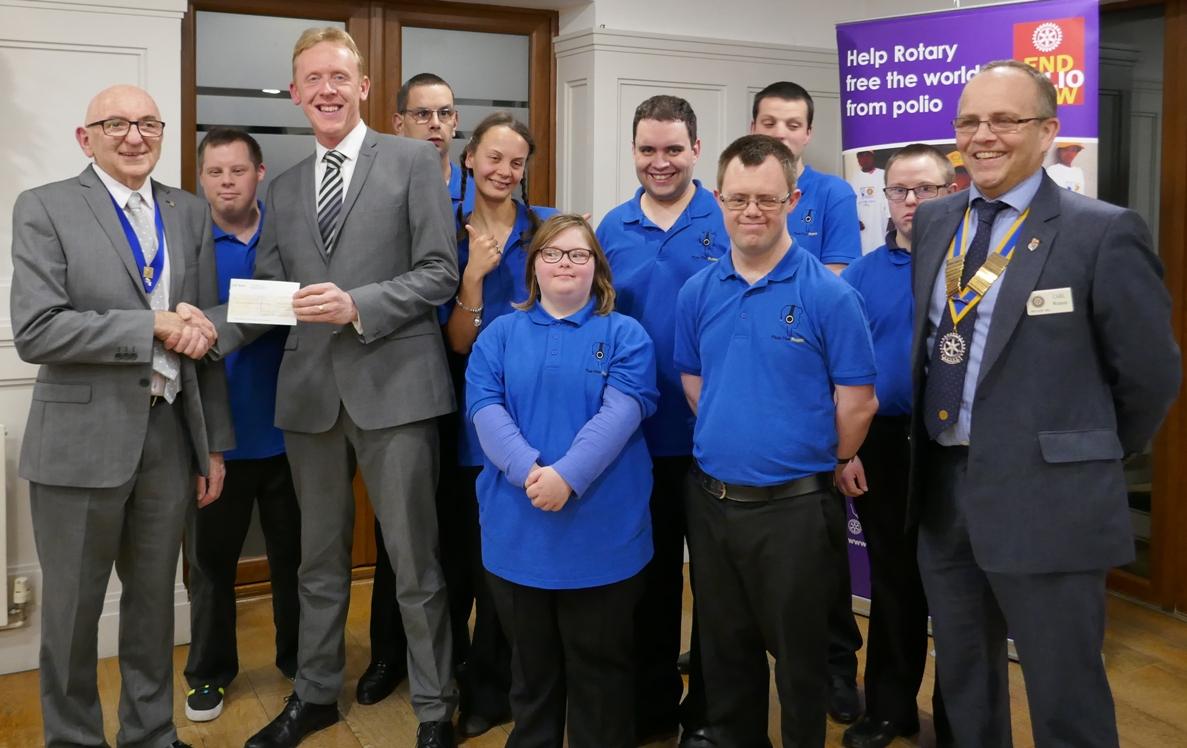 Show related pages
At one of their regular Monday evening meetings the members of the Rotary Club of Rayleigh Mill were delighted to be entertained by a number of representatives of the Music Man Project prior to their meal.
The Music Man Project, founded by David Stanley in Southend in 2001, provides a full-time music education service specifically for children and adults with learning disabilities.The Project has developed over the years and has staged concerts at the Cliffs Pavilion, the London Palladium and next year will stage a concert at the Royal Albert Hall.
The concept of helping children and adults through making and enjoying music has been so successful that, it has expanded from its Southend roots and now operates from centres in Essex, Suffolk, Sussex, London, Northern Ireland and South Africa.
To show their appreciation of the good work that the charity has accomplished the Rotary Club of Rayleigh Mill donated a cheque for £900 to David Stanley.
David commented:-
"
Wonderful performance last night by our MMP UK student ambassadors for the
Rotary Club of Rayleigh Mill
. We were overwhelmed to receive a cheque for £900! After
the performance David stayed to enjoy a meal and gave a presentation about MMP to the Rotarians and guests. Thank you for a lovely evening and for your support and encouragement of our work and future ambitions. Special thanks to John Culwick for the invitation

.
"